Stella McCartney has revealed her designs with Adidas for the 2016 Olympic and Paralympic Games and they are as big and bold as her previous collection of designs for the athletes who competed in London in 2012.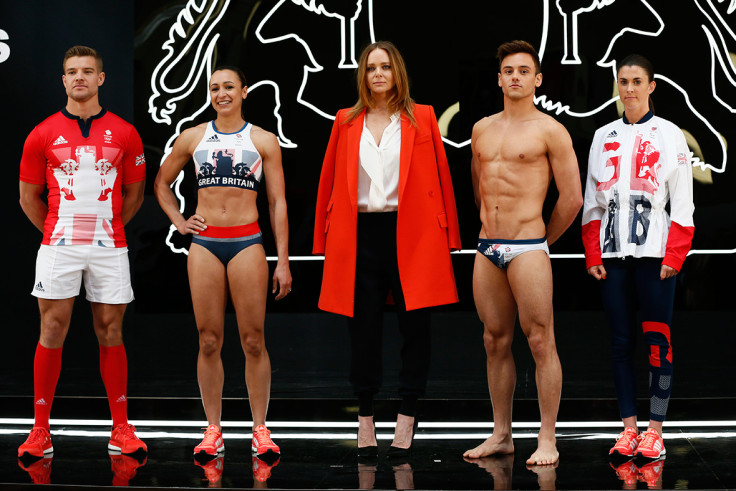 Tasked with the job of providing performance kits for over 600 athletes competing in Rio this year, the British designer opted for bright, bold statements that gave a nod to the traditional emblems as well as eye-catching graphics in the classic red, white and blue.

Wearing a vibrant scarlet coat over a crisp white shirt and tailored trousers, no doubt all by her own eponymous label, McCartney presented the brand new designs to an excited crowd at Seymour Leisure Centre on Wednesday (27 April).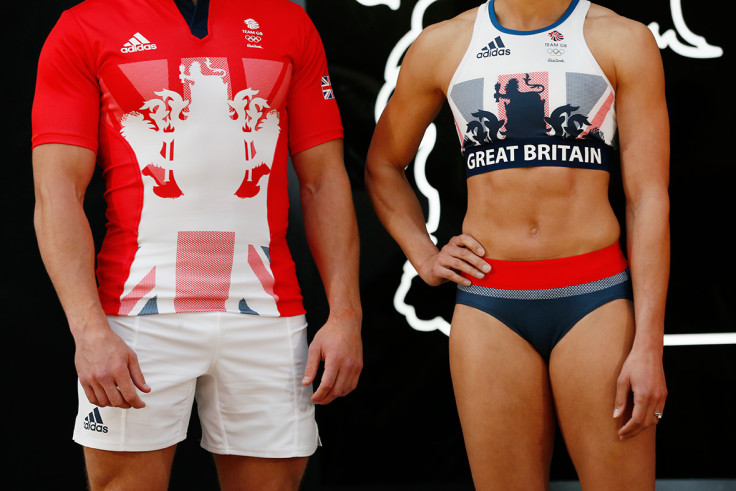 Patriotic lion silhouettes are seen overlayed upon pale Union Jacks and oversized GB graphics are emblazoned across the sporting jackets, leggings and other technically designed performance wear, all guaranteed to make the British sporting hopefuls really stand out when they head to compete in 100 days.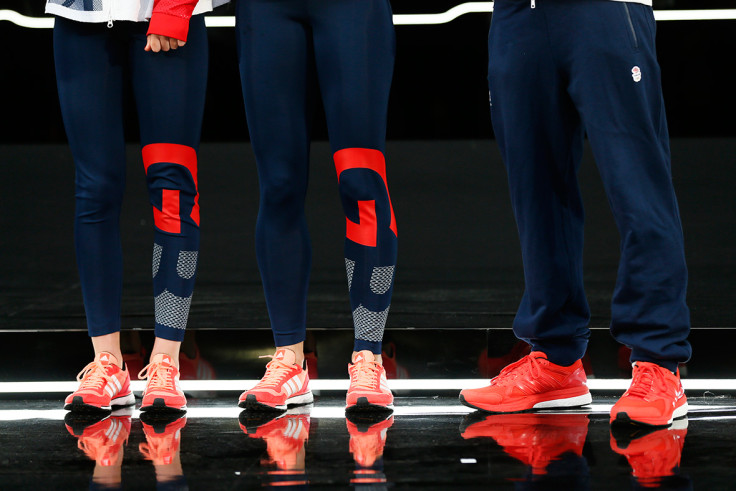 Adidas have spared no details for this year's Olympics and whilst some have already noted that the uniforms are pretty tight and a little smaller this year, the fabrics are also 10% lighter than those worn for for London 2012. The sports label has also commissioned the College of Arms to come up with a brand new coat of arms for Rio 2016.

The new coat combines the English rose, Scottish thistle, Welsh leek and Northern Irish flax. Four central chains link the flowers, representing the four years of an Olympic cycle. The lions supporting the crest are seen holding a torch and laurel wreaths represents the past and present of the games, whilst the lion on top of the crest emerges from a crown of gold, silver and bronze 'medal' discs and the motto translates as 'Conjoined in One'.
The Guardian quoted McCartney as saying "I want to deliver for the athletes, but I've got to please the nation as well. This project has to make a lot more people happy than I'm used to." She continued "In my day job, the women who buy my clothes come to me because they already identify with me in some way. This project isn't like that – it has to emotionally and visually tick a lot of boxes for a lot of people, while keeping functionality paramount. In a way, it's the most intricate thing I do."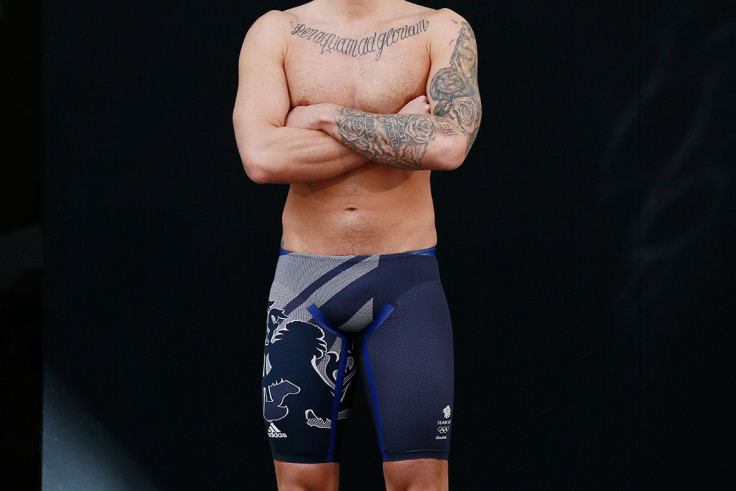 With over 600 athletes competing in a huge variety of games, it was crucial to ensure every competitor is ready to win and the likes of Tom Daley, Jessica Ennis-Hill and Olivia Breen, who joined McCartney on the stage, seem pretty comfortable in their forthcoming uniform.
There is no doubt that the 10% reduction in weight has had an effect on the flesh on show but whilst some were a little shocked, many are overjoyed, particularly when marvelling the diminutive size of diver Daley's shorts.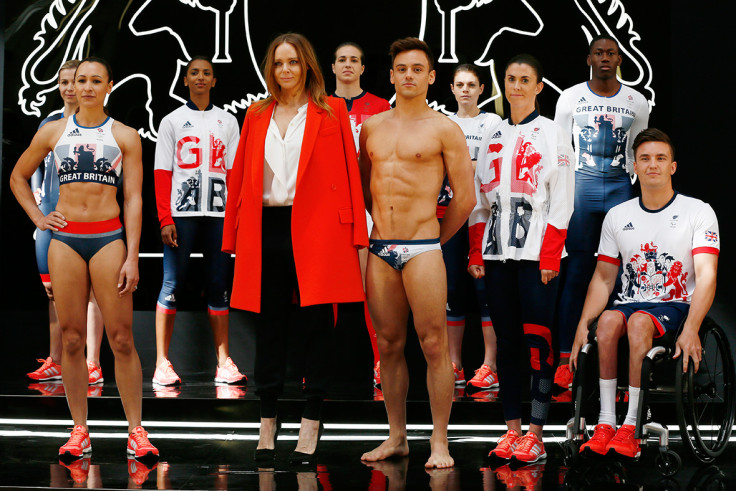 Whilst the new coat of arms are detailed in design and are a graphic way to tie up each of the leggings, sweatshirts and zip-up windbreakers, it could have been a little less traditional in style. Nevertheless, the kit as a whole paired up with the vibrant Boost trainers certainly packs a punch, we just have to hope for Tom Daley's sake that it stays in place.