British retailers saw a sizeable drop in sales in August as warmer weather pushed consumers towards outdoor and leisure activities, a report released by the British Retail Consortium (BRC) has said.
Like-for-like sales fell 0.9% from the same period a year ago compared to a 1.1% increase in July.
Total sales were down 0.3%, marking the worst performance since September 2014, excluding Easter distortions.
Food sales picked up but online sales of non-food items grew at the slowest pace in three-and-a-half years, with the Rio Olympics blamed for the dip in online shopping.
BRC chief executive Helen Dickinson said: "A month of extraordinary achievement for Team GB certainly produced a feel-good effect and consumer confidence was up on July, but that generally didn't translate into extra sales.
"Consumers were enticed towards leisure and outdoor activities rather than shopping, although food did post its strongest performance in more than two years; fuelled by demand for picnic, barbeque supplies and celebratory drinks."
On a three-month basis, food sales increased 0.9% while non-food sales were up 0.4%.
"Sales of women's fashions performed particularly poorly, despite widespread promotions," said David McCorquodale, head of retail at KPMG.
"The warmer weather made it almost too hot to shop and dissuaded shoppers from looking at the newly arrived autumn products."
However, jewellery sales continued to be strong as international shoppers took advantage of the weaker sterling.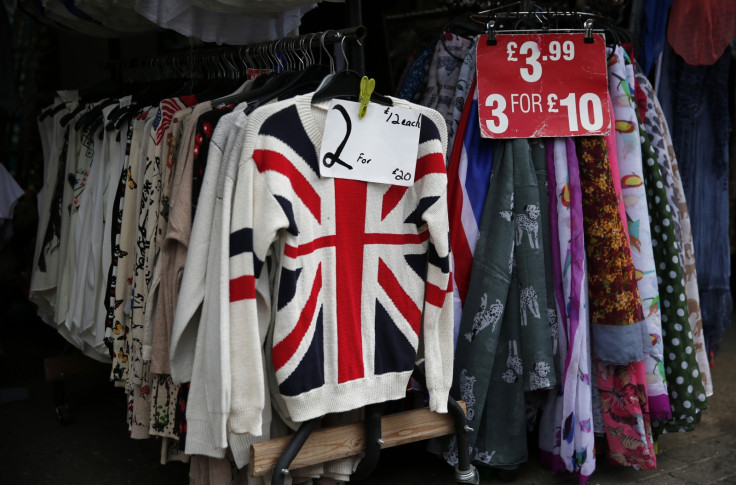 Online sales of non-food items grew 6.2% in August, the slowest increase since March 2013.
"People's attention on screens turned to watching the Olympics rather than browsing, resulting in the lowest growth for online non-food sales since March 2013," Dickinson said.
"Today's figures are a reflection of a month of lower sales growth across the board as people focused their energies on outdoor leisure activities rather than shopping."
The retail sales report comes a day after a separate BRC survey revealed that UK food prices suffered their biggest ever fall in August.