Brexit means the UK will "decide on our borders, our laws and the taxpayers' money", David Davis declared as he faced MPs for the first time as a cabinet minister this evening (5 September).
The Brexit Secretary updated the House of Commons on the progress Theresa May's government has made since the UK voted to split from the EU.
"We want a steadfast and successful European Union after we depart. And so, as we proceed, we will be guided by some clear principles," the Leave campaigner said.
"First, we wish to build a national consensus around our position. Second, we will always put the national interest first, we will always act in good faith towards out European partners."
"Third, wherever possible, we will try to minimise any uncertainty that that change can inevitably bring. Fourthly, we will by the end of this process have left the EU and put the sovereignty and supremacy of this parliament beyond doubt."
Davis, who was flanked by fellow Brexit campaigners Foreign Secretary Boris Johnson and International Trade Secretary Liam Fox, also stressed that Brexit simply means "leaving the European Union", following May's "Brexit means Brexit" slogan.
But Emily Thornberry, the shadow Brexit Secretary, accused Davis and the government of "more empty platitudes".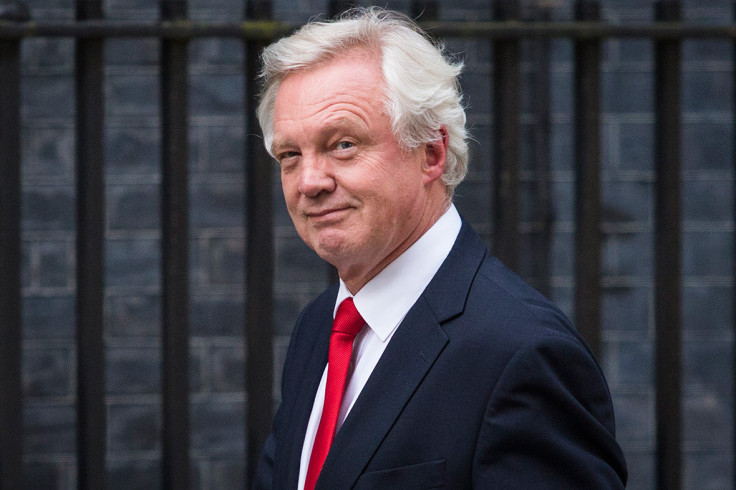 "The spin before today's statement was so much promise. We heard that we were going to hear what the government's strategy for Brexit was," the senior Labour MP said. "But what we've heard instead hasn't been a strategy, it hasn't been a thought out plan, it's just been more empty platitudes."
The criticism of the government's Brexit plan was not limited to the opposition benches, with senior Conservative and Remain campaigner Ken Clarke saying he looks forward to when the government "found something they actually agree on".
The exchange comes after May rejected the idea of introducing an Australian-style visa system in the wake of the Leave vote. The immigration scheme was supported by Vote Leave, the official Brexit campaign, and Johnson during the referendum campaign.
May suggested the programme would be open to abuse, during a press conference at the G20 summit in China. The Conservative premier also said she would not trigger Article 50 of the Lisbon Treaty – the official mechanism to split from Brussels – this year.