UK food prices see biggest fall on record in August
British Retail Consortium's shop price index drops 2% year-on-year, steeper than the 1.6% decrease in July.
Food prices in the UK saw their biggest ever fall in August as overall shop prices continued to slide, a fresh survey has revealed.
Citing a report from the British Retail Consortium (BRC), the Reuters agency said shop prices fell 2% from a year earlier in August, faster than the 1.6% drop in the previous month.
It is the 39th consecutive month in which shop prices have fallen.
The food price deflation rate accelerated to 1.1% from 0.8% on the back of promotions from retailers, excess supply and a drop in the price of oil.
BRC chief executive Helen Dickinson said the deflationary trend in shop prices is likely to reverse in the coming months as a result of the weak sterling.
Low prices have contributed to consumer spending remaining buoyant through the summer despite uncertainty created by the vote to leave the European Union.
"The devaluation of sterling in the wake of the referendum will put upward pressure on shop prices," Dickinson was quoted as saying by the Belfast Telegraph.
"But that's likely to take several months to properly feed through, given that retailers won't feel the brunt of the cost increases until existing contracts with foreign suppliers come to an end.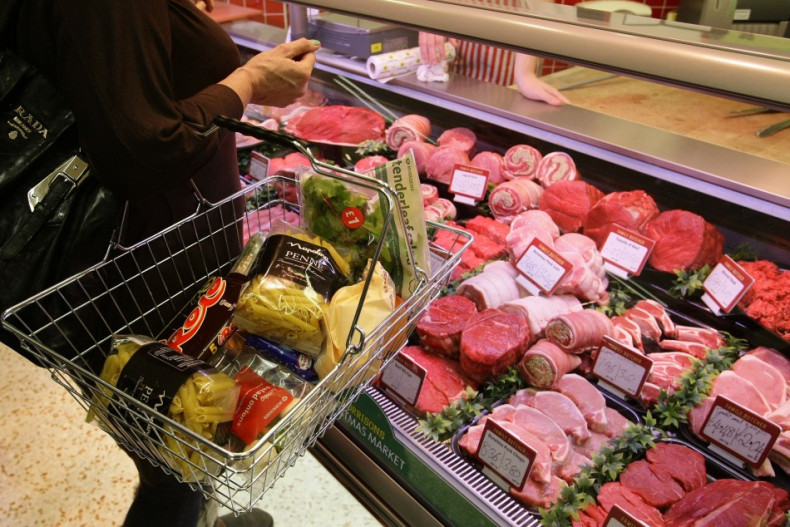 "Even then, retailers will have to make a decision about when and how much to pass onto consumers," she added.
"Given the strength of competition in the market, and if the economy softens in line with predictions, any pass through may be more limited than implied by the exchange rate movement."
Clothing and footwear prices saw the biggest ever fall in August, dropping 6.8% from a year earlier.
Fresh food prices fell 1.5% and ambient food prices were down 0.6%.
Excluding food, shop prices retreated 2.5% compared in August to a 2.2% decrease in July.
Mike Watkins, head of retail and business insight at Nielsen, said: "Lower prices than a year ago across most channels with further price cuts by supermarkets has been good news for shoppers and helped to keep consumer spend buoyant over the summer.
"Competition for discretionary spend is likely to intensify as we head towards the end of the year, so retailers will be keen to keep prices low and promotions sharp."