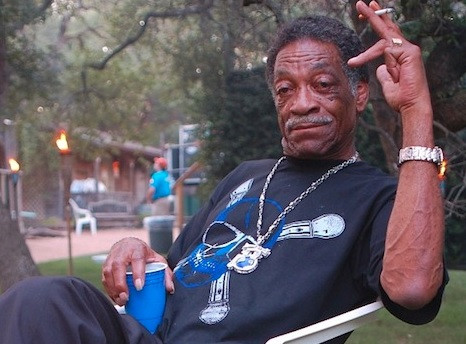 Snoop Dogg is in mourning following the death of his uncle June Bugg.
The US rapper, who real name is Calvin Broadus, is said to have been the last person to visit the 70-year-old before he lost his long battle with colon cancer over the weekend.
According to TMZ, Bugg managed to hold on for a week after being given just hours to live by doctors earlier in March.
The Next Episode hitmaker paid tribute to his relative, who he was famously close with, in a message on Instagram.
"Love u unc!! C u when I get there. !!! R. I. P. junebug!!" he captioned a snap of the duo together.
He later added: "Rip. Uncle. Bugg. U were everythang to me !! N like u said next time u c me thangs want b the same !! I'm so hurt !!!!!!:("
Bugg was a firm favourite with Snoop's fans and was often seen dancing at the 42-year-old star's shows.
Some fans also took to social media to offer their condolences.