Rival Koreas to hold surprise high-ranking talks amid tensions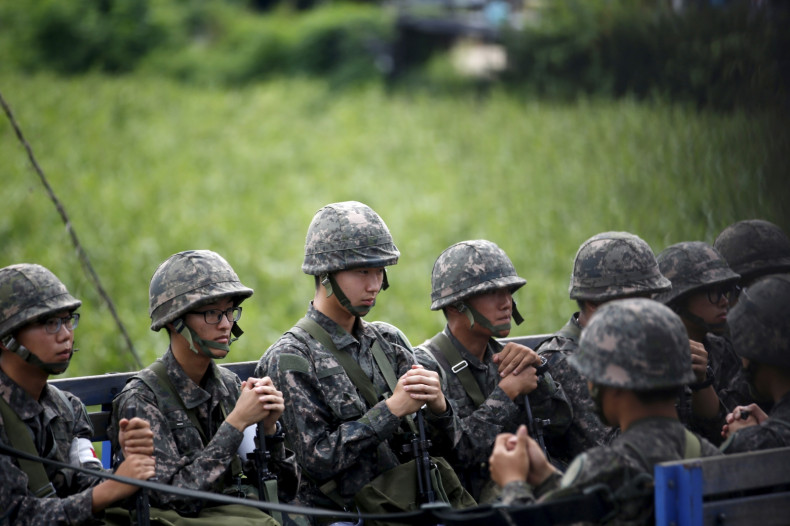 South Korea and North Korea have decided to hold high-level talks at the tense border amid simmering tensions. Top-ranking representatives of the two countries are set to meet at about 03:00 pm local time 09:00 GMT) even as both sides are engaged in a military build-up.
"I expect the talks will be of great help in defusing tension on the Korean Peninsula. I hope the talks will produce a good result. I think it's greatly fortunate that our party's proposal was accepted," Kim Moo-sung, chairman of the South Korean ruling Saenuri Party, told reporters.
The talks come in the wake of the North Korean threat to take "strong military action" against the South while Seoul has put its entire military on high alert. South Korea's National Security Adviser Kim Kwan-jin and Unification Minister Hong Yong-pyo will lead the country's delegation.
North Korea is expected to be represented by Kim Yang-gon, the country's top authority nominated to deal with South Korean affairs, and Hwang Pyong-so, the chief of general political department of the North Korean military. Local reports suggest the initiative for the meeting came from the North Korean side.
"The talk's agenda will include all ongoing inter-Korean matters," an official with Seoul's unification ministry told Korea Joongang Daily on condition of anonymity. The talks are scheduled to take place just two hours before the North's 48-hour ultimatum to the South ends. Pyongyang had warned it would launch military action if Seoul did not halt the loudspeaker propaganda in the border region.