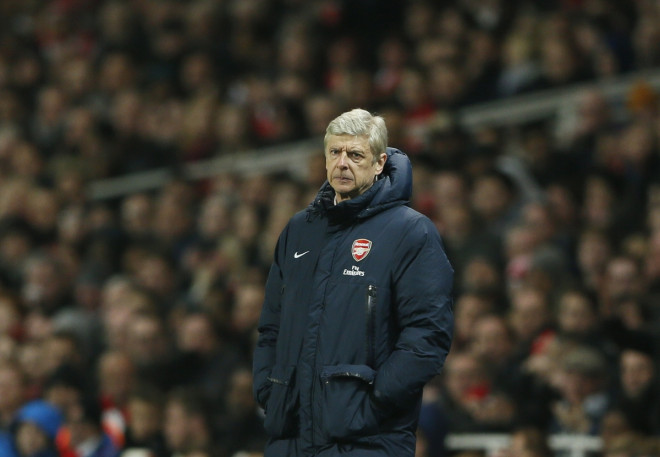 Former Premier League midfielder Robbie Savage believes Arsene Wenger must leave Arsenal if they do not end their nine-season trophy drought by winning the FA Cup this season.
The Gunners previously won this competition in 2005 and face defnding champions Wigan Athletic in the semi-final at Wembley on Saturday.
The north Londoners campaign tumbled after a bright start, which saw them sit on top of the Premier League table during the first half of the season.
However, their form scuppered and coupled with humiliating defeats against Liverpool, Chelsea ended their title ambitions.
Wenger's side are currently fourth in the league table with 64 points from 33 matches while fifth-placed Everton are hot on their heels with 63 points, having a game in hand.
Savage, the former Blackburn Rovers midfielder, insists that the Frenchman does not have any more excuses and must walk away from the Emirates if Arsenal miss out on a place in Europe's top club competition.
"Arsene Wenger will run out of excuses if Arsenal don't win the FA Cup, and so fail to win a trophy for a ninth season in a row." Savage told the Daily Mirror.
"Around Christmas, Arsenal were five points clear in the Premier League, but their title challenge has fallen away like stepping off a cliff in the big games at their nearest rivals. Liverpool, Manchester City, Chelsea and Everton have all hammered them."
"At any other big club, going a whole decade without putting a cup in the trophy cabinet would not be tolerated. Wenger does not deserve to bow out with the fans turning on him and I do think Arsenal will win the FA Cup, but surely it will be the end of an era if they don't."
"If they do finish fourth and win the FA Cup, that's a decent season by any yardstick. Wenger ending his trophy drought and extending his enviable record of qualifying for the Champions League, would be a mandate for him to carry on."
"But if they lose to Wigan or in the final against Hull or Sheffield United (in the final) and Everton also beat them to fourth place, it will be time for the final curtain," the former Derby County midfielder concluded.