On 15 December 1995 Jean-Marc Bosman emerged for the European Court of Justice having helped revolutionise the transfer market in European football. After that landmark ruling, players at the end of their contracts were free to negotiate with and move to new clubs without the need for a transfer fee. It would spark some of the biggest and most controversial moves in the game over the next two decades. IBTimes UK looks at the 10 best deals where not a penny was exchanged.
Robert Lewandowski – Borussia Dortmund to Bayern Munich
Bayern Munich have a history of plucking the Bundesliga's best players from their immediate rivals. Michael Ballack, Lucio, Mario Gomez and Manuel Neuer are all testament to that. Robert Lewandowski became the latest to follow that trend in 2013 when he announced he had signed a pre-contract agreement with the Bavarian giants. Having already established himself as one of the Bundesliga's most feared strikers, winning two Bundesliga titles and German Cup with Dortmund along the way, the Poland international further strengthened a Bayern side who have dominated German football since.
Sol Campbell – Tottenham Hotspur to Arsenal
Big Sol broke all the taboos when he joined Arsenal in 2001. After Tottenham made an offer that would have made him the club's biggest earner, the centre-half cheerily reassured supporters he was going nowhere. But despite all, that, he infamously crossed the north London divide to sign for the club's biggest rivals Arsenal, going onto win two Premier League titles and two FA Cups with the Gunners.
Esteban Cambiasso – Real Madrid to Inter Milan
After two years at Real Madrid, Cambiasso signed for Inter in 2004 where a role in their midfield for the next decade was waiting for him. Allowing the Argentine to leave for nothing would prove costly for Real as he went onto become one of Serie A's most consistent performers, winning five Serie A titles, four Coppa Italia and a Champions League in a trophy-laden career at the San Siro.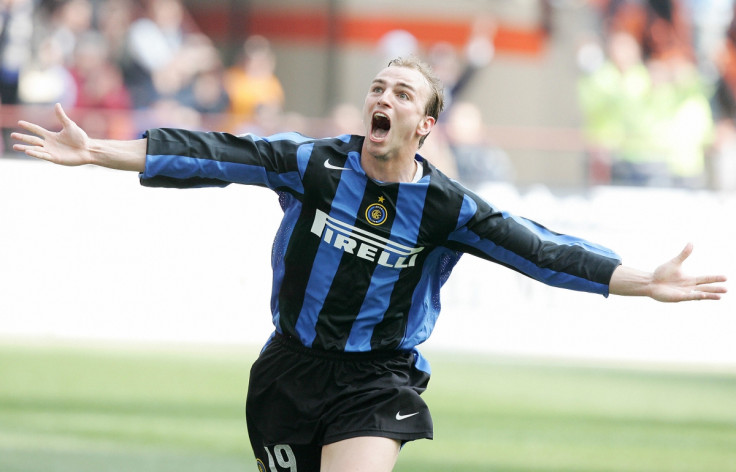 Gianluca Vialli – Juventus to Chelsea
Vialli was one of the key players in redefining Chelsea's old image into a something new and cosmopolitan following Ruud Gullit's appointment as manager in the mid-90s. His impact was immediate, helping the club win the 1997 FA Cup, a campaign also memorable for his sublime brace in a 4-2 fight back against Liverpool in the fourth round. His influence grew in 1998 when he was named player-manager as Stamford Bridge, the first Italian to take the reins of a Premier League side. He guided the Blues to another FA Cup in 2000, also winning the League Cup, Uefa Cup Winners Cup, and Uefa Super Cup in 1998.
Andrea Pirlo – Milan to Juventus
Pirlo made just 17 league appearances in his final season for Milan under Massimiliano Allegri, prompting his decision not to renew his contract. Many predicted it would be a development that would come back to haunt the Rossoneri, including Gianluigi Buffon, who declared upon the midfielder's arrival at Juventus: "When Andrea told me he was joining us, the first thing I thought was, 'God exists.'" The evergreen playmaker went onto play an integral role in the Bianconeri's rise back the summit of Italian football, winning the Serie A player of the year award three times in his four seasons with the club.
Steve McManaman – Liverpool to Real Madrid
McManaman signed a five-year contract with Real Madrid in 1999 after a move to Barcelona had broken down two years earlier. The winger publicly announced his decision to play abroad, something following in the footsteps of Paul Gascoigne, Paul Ince and others to make that step while it was still mildly fashionable in the 90s. Arriving at the beginning of the Galactico era, McManaman still had an important role to play during his time in the Spanish capital, winning two La Liga titles and two Champions Leagues before returning to these shores with Manchester City.
Demba Ba – West Ham United to Newcastle United
When Demba Ba's allegedly knackered knees dissuaded Tony Pulis' Stoke City from signing the striker in January 2011, West Ham United stepped in. His healthy return of seven goals in 12 appearances wasn't enough to keep the Hammers up that season, however, invoking a clause allowing him to leave for nothing. Newcastle United won his signature and over the next season and a half the Senegal international plundered 29 goals in 54 appearances for the Magpies. A release clause of a paltry £7m allowed Chelsea to swoop for his services In January 2013.
Michael Ballack – Bayern Munich to Chelsea
Manchester United appeared to be on the brink of signing the influential Ballack in 2006 after he decided to leave Bayern Munich but it was Chelsea who would go onto benefit from his experience in midfield. One of Germany's all-time great midfielders, Ballack helped the club to three FA Cups, a League Cup and a Premier League title during his four years at Stamford Bridge.
Luis Enrique – Real Madrid to Barcelona
Four years before Luis Figo broke this particular divide, Luis Enrique moved in the other direction, abandoning Real Madrid at the end of his contract in 1996. If Catalan supporters had any concerns over the arrival of someone once viewed as the enemy, they were swiftly dispensed by the elegant winger, spending eight years at the Nou Camp where he was also made club captain.
Jay-Jay Okocha – Paris Saint-Germain to Bolton Wanderers
Paris Saint-Germain spent £14m on Okocha in 1998 but just four years later he was off for the less glamourous surroundings of the Reebok Stadium. It was in the north west of England where the elegant Nigerian captured the imagination of supporters with mesmerising dribbling, skill and glorious strikes, despite an injury-stricken first season for the man so good they named him twice.