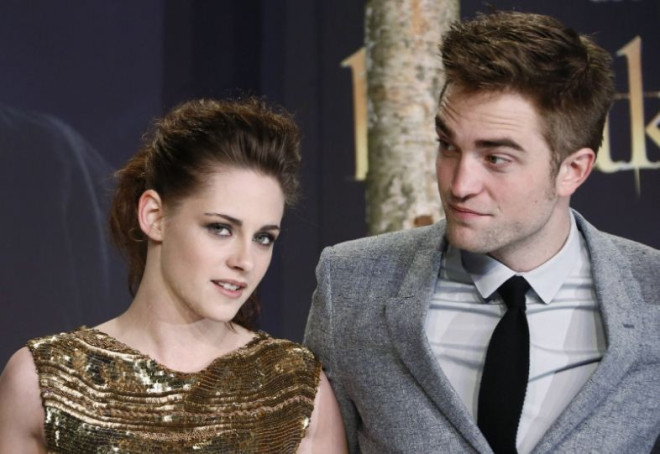 Kristen Stewart is celebrating her birthday today and rumours mills are abuzz with a possible reunion of the Twilight star with Robert Pattinson at the Coachella Valley Music & Arts Annual Festival which begins on 11 April.
According to reports, the 'Still Alice' star is planning to celebrate her 24th birthday at the California music festival Coachella and hopes to reunite with former love Pattinson.
The estranged couple remained inseparable while attending the high profile music festival since last two years and this time too, Stewarts hopes to recreate the same magic by having Pattinson and her close friends around on her Birthday, HollywoodLife reported.
"Kristen is planning a weekend-long birthday celebration with friends at Coachella. Ellie Goulding and Kate Nash will be performing and Kristen loves, loves loves Coachella," a friend of Kristen told the entertainment magazine.
"She wants Rob to come as well. It's going to be so awesome cause so many amazing performers are going to be there and it's something we all do together every year," the source added.
The actress said she 'hates birthday parties' while giving an interview to Marie Claire and said, "I love being an actor, but I'm the last person to want to have a birthday party. I don't try to force it or fabricate this personality... So I totally agree when people say I'm, like, the most awkward person."
Stewart has undergone a complete makeover by colouring her brown locks orange for her upcoming movie American Ultra in which she plays the character Phoebe.
Meanwhile, Pattinson, who was busy travelling for shooting Life and Queen of the Desert, have rushed back to Los Angeles and ignited a possible reunion rumour. The actor is reportedly looking forward to spend some quality time with Stewart as it has been four months since they have seen each other.
The Harry Potter star wants to make every moment perfect for his ex-flame's special day, a close source confirms. "Rob is back in town and he's super psyched to spend some quality time with Kristen. He just arrived to film some scenes for the movie Life, which he was working on in Toronto," an insider source told HollywoodLife.
Pattinson has been linked with several women including model Dylan Penn and singer Katy Perry. The 'Water for Elephants' actor has allegedly spent a romantic vacation with Penn in Madrid. Katy Perry on the other hand has found a friend with benefits in Pattinson post her break up with John Mayer.