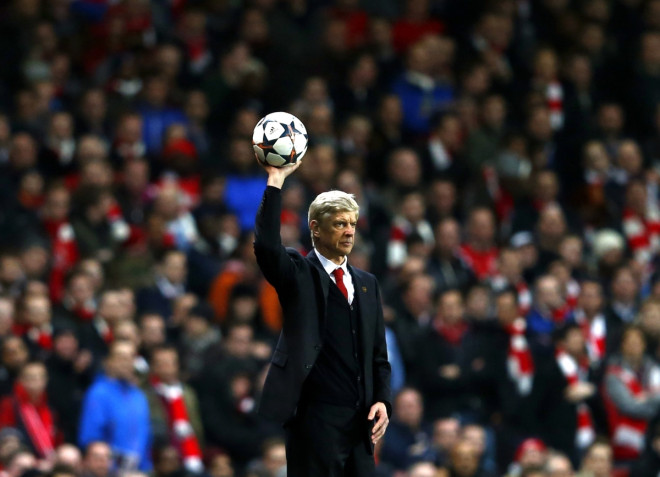 Arsenal legend Robert Pires has urged Arsene Wenger to sign a striker as he believes strengthening the attacking position will be a priority for the Gunners in the summer.
The north London side currently has Olivier Giroud, Nicklas Bendtner and Yaya Sanogo as the first choice strikers at the club. The latter has made only three appearances in the Premier League this season, with all of them coming from the bench.
Bendtner's future at the Emirates beyond this season remains uncertain after the Frenchman indicated the Danish striker's future at Arsenal is over. With the Dane set for a summer exit and Giroud's performance dropping in recent times, signing a striker for the Gunners will be a priority for Wenger.
"It's very important to buy the other striker because maybe you can play 4-4-2. The priority must be a new striker to play with Olivier Giroud," Pires told Sky Sports.
Arsenal have failed to seal a win in the last two league games. First, the Gunners suffered a 6-0 crushing defeat to Chelsea at Stamford Bridge, before settling for a 2-2 draw at the Emirates against Swansea City.
The last two results have seen Arsenal take a blow in the title race. They sit fourth in the table with 63 points from 31 games, trailing league leaders Chelsea by six points. Wenger's side host Manchester City in the next league fixture.
Pires believes Arsenal have had a good season so far. The former Gunners midfielder has issued a warning that a defeat against Manuel Pellegrini's side could possibly put an end to the north London club's season.
"For the moment, it's a good season. They are fourth and they are playing against Wigan in the semi-final of the FA Cup," the former Arsenal midfielder said.
"On Saturday, against Manchester City, it's like a final for the future. If Arsenal win, it's possible to win the title. You never know when you're talking about football."
"I always believe in Arsene Wenger, in this team and the players themselves. I'm confident for Arsenal. If we lose against Manchester City, the season is finished in terms of the Premier League," Pires said.