Robert Whittaker sees no need to take on another fighter as he is willing to wait to get a shot at Michael Bisping's middleweight title.
The Australian fighter (18-4 record in MMA) shocked the world when he recently defeated number three ranked Ronaldo "Jacare" Souza via TKO at UFC Kansas.
Whittaker was ranked number six before the bout and following his victory, moved up to the number three spot and called out Bisping for a potential title fight.
The Briton will first defend his belt against Georges St-Pierre sometime this year, but later declared that "The Reaper" was a more worthy contender for the middleweight title than Yoel Romero, who was expected to face Bisping afterwards.
That statement was enough for Whittaker to believe that he will be next to get a shot at the title.
"I don't see why I should," Whittaker told Sydney Morning Herald when asked if he had plans of fighting someone before he gets a chance at the title. "Bisping has said I'm the No.1 contender so I don't see a reason for me to fight until he's done with Georges," the 26-year-old said.
"I've put the division on notice that I can stop anyone. I'm a different fighter. He'd never fought anyone like me."
"I knew what I was bringing to the table. I did something on the weekend that nobody in the top ten has ever done. I took [Souza] and I stopped him in devastating fashion," Whittaker continued.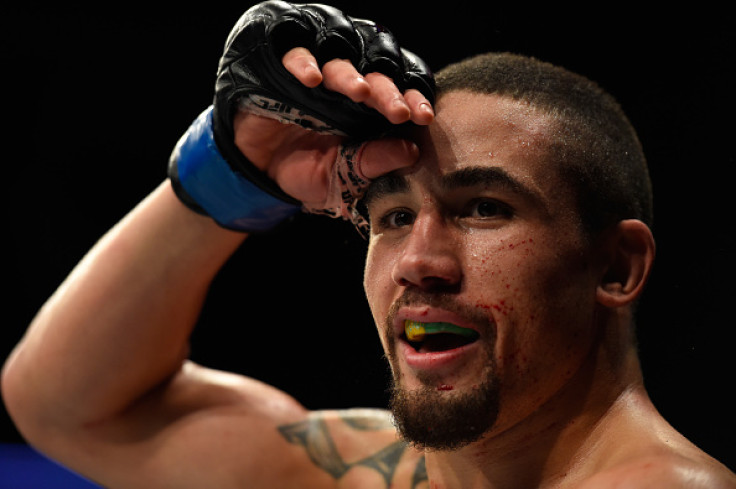 Further, the Australian has made it clear that he only cares about the middleweight title, not who is holding it.
"I'm not after Bisping. I'm after that belt," he explained. "If Bisping gives it to his neighbour, I'll fight his neighbour. I want that belt and I think I've earned the right to get that belt."
In the event that Whittaker would have to fight one more time to consolidate his place as a number one contender, he does not see anyone beating him, even if his opponents are Romero, Luke Rockhold or Gegard Mousasi.
"No one, that's my honest belief. Everyone doubted me with Jacare and I put him away. I'm in top form and I think people don't realise that we down here are legit, we've got skill sets and we're good fighters."