Former bantamweight champion Dominick Cruz – who lost his title to Cody Garbrandt at UFC 207 – is training hard to challenge the winner between Garbrandt and TJ Dillashaw.
Garbrandt, the current bantamweight champion, and Dillashaw are serving as opposing coaches in The Ultimate Fighter: Redemption that kicked off this week. However, they are scheduled to fight at UFC 213 in July 2017.
Although there is no confirmation, Cruz is expected to fight the winner of the bantamweight title bout, and his head coach at the Alliance Training Center, Eric Del Fierro says he is doing great in training four months since December 2016, when he lost his title.
"Dominick is doing great and keeping busy," Del Fierro told IBTimes UK. "He is more mature and has a better understanding of himself, which lets him train smarter. He is in peak form and his best is yet to come."
Cruz (22-2 record in MMA) suffered just the second loss of his career and his first in the UFC after he was defeated by Garbrandt via unanimous decision at UFC 207. Though the former champion was outclassed by "No Love", he drew plaudits for his post-fight press conference interview where he admirably accepted defeat and made no excuses.
While Cruz offered no excuses on the night, he later revealed in Joe Rogan's podcast that in the build up to his fight at UFC 207, he was suffering from plantar fascia tendinitis on both feet — a condition affecting the sole of the foot. The 32-year-old admitted to having to crawl to the bathroom to avoid putting pressure on his feet.
Cruz notably suffered from it in his previous two fights before Garbrandt as well, but in those cases it was only on one foot. However, Del Fierro says both he and Cruz have no regrets about not fighting Garbrandt at 100%.
"Dominick's plantar fasciitis is not an excuse and he will perform with or without an injury," he added. "No one fights at 100%. Cody just looked that good that night and performed better. There are no excuses."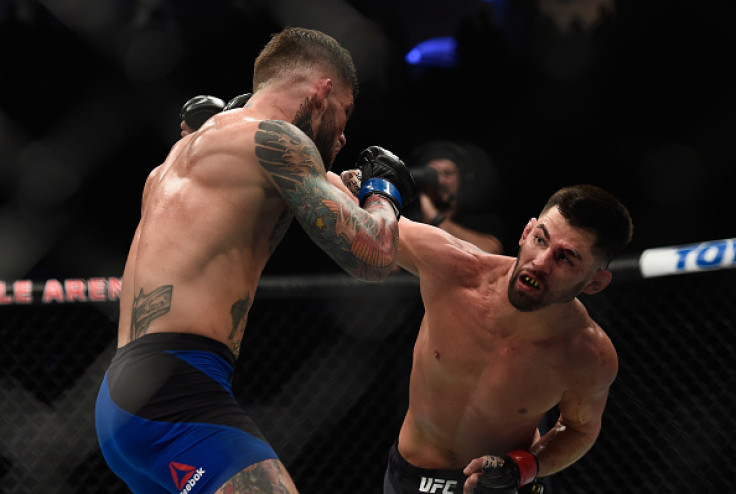 "Dominick beat TJ Dillashaw when he had planter fasciitis but lost to Cody. Dominick took the fight knowing the condition his body was in and has no regrets. Cody just had a better fight that night."
As of now, there is no definitive timeline on when "The Dominator" will eventually fight the winner, and while the duo have no preference on who they want to win, Del Fierro believes Garbrandt will emerge victorious over Dillashaw.
"There is no timeline and nothing is set in stone," he explained. "Dominick wants to fight either guy, whoever holds the title. I think Cody will win, but we'll have to wait and see what happens."
While fellow Alliance fighter Wilson Reis recently lost his flyweight championship fight against Demetrious Johnson, light heavyweight contender Alexander Gustafsson could stake his claim for a title shot with a win over Glover Texeira at UFC Fight Night in Stockholm in May.
With Cruz likely to challenge for the title next, Del Fierro loves the prospect of having more than one UFC champion at at his gym. At the same time, he is also helping develop the next generation of fighters at Alliance MMA, a mixed martial arts organization which he joined in the fall of 2016.
"It would be awesome. We have had many champions and would love to have more," he revealed before adding, "Alliance MMA's mission is to identify and develop the next generation of fighters and champions to eventually compete in the UFC and other leading MMA promotions."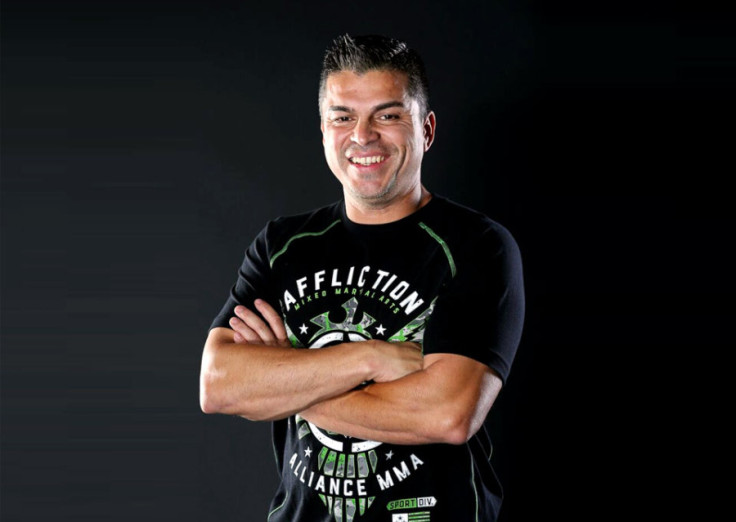 "In March I led the matchmaking efforts for CFFC 64, the first Alliance MMA event in San Diego. It was a great success and UFC president Dana White was in attendance to film another episode of his hit YouTube series, "Dana White: Looking for a Fight." I'm proud to be a part of an organization that wants to provide fighters with the best opportunities."