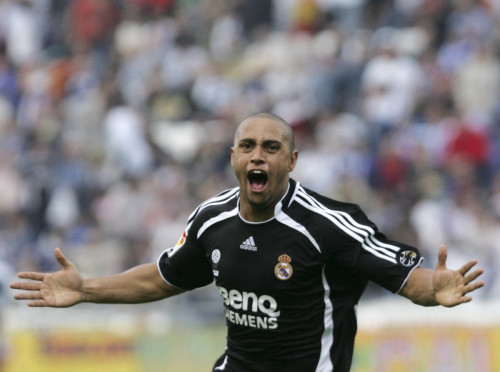 Retired Real Madrid and Brazil legend Roberto Carlos has revealed how he almost signed on the dotted line for Birmingham City.
The World Cup-winning left-back nearly joined Birmingham after scoring for Brazil in the Umbro Cup in 1995 when Barry Fry was at the helm of the Midlands side.
Carlos, 40, scored his first international goal in a 3-0 win over Japan at Goodison Park in the tournament while transfer negotiations between Birmingham and his then side, Uniao Sao Joao, were taking place.
"It was a beautiful goal. It had speed as usual and swerve. That was when my career with the national side began" Carlos said.
"And this tournament was significant because at the time I had an offer from an English club – Birmingham. I remember it to this day.
"But it didn't work out because Uniao Sao Joao were asking for too much money."
In 1995, the Blues had just been promoted from Division Two (League One) to Division One (Championship) while Middlesbrough were also showing interest in the former galactico full-back.
The Brazilian eventually ended up with Roy Hodgson at Inter Milan before going on to play for Real Madrid, Fenerbahçe, Corinthians and Anzhi Makhachkala, and managing Sivasspor.
Carlos believes there are a few reasons as to why more Brazilians do not end up plying their trade in the Premier League.
"Now we have Ramirez, David Luiz, Lucas Leiva, Willian and Oscar [in the Premier League]," he said.
"But [the reason they aren't more] could be because we are not very responsible when we don't have the ball.
"When we have the ball we look to enjoy ourselves but when we haven't got it you need to adapt to the mentality of these people. And this can take a while. You have to adapt yourself.
"Sign a German player, or an Italian player or even an Englishman and you will get that style of play.
"But it's different to the Spanish or the Turkish league, or the German league where there are many Brazilians."
And who did he think predict will win the World Cup in the summer?
"Brazil to win," he said.
"But there's Spain, Italy, Germany, the teams considered favourites... England. Let them all come and enjoy themselves."