US sculptor Mark Robert Ricci has created the perfect Christmas gift for any die-hard robot lover - an animated robot docking station for the iPhone, iPod or Android.
Ricci's stainless steel and bronze water fountains and sculptures are often found in hotels in America, such as the Hyatt Hotel in Orlando Florida, and some of them come with mechanical functions build in.
Robot Girl is up for auction on eBay with a reserve price of $6,500 (£3,986, €4,782) and is made from fibreglass, stainless steel, magnets and light emitting diodes (LEDs).
As of the time of publication, there are 3 days and 10 hours until the auction ends but as yet there have been no bids for Robot Girl. Ricci is also selling another version of Robot Girl with a slightly simpler design with a reserve price of $3,500, that is also up for auction for the same time as the first robot.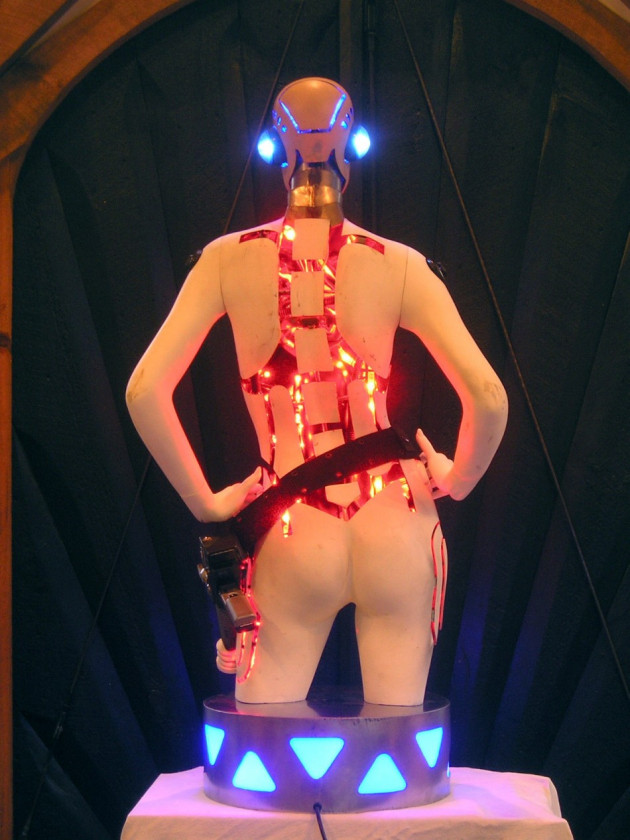 When music is played, the mannequin-esque robot's head nods in time to the music, using a sound sensor control and a solenoid which controls the neck. According to the auction listing, her body has been "distressed for attitude".
The robot's back is fitted with a Creative D80 Wireless Bluetooth Speaker and LED lights that flash red, blue and green inside the sculpture as the music plays, and there is even a 24-key infrared controller which can be set to change which colours flash in time to the music.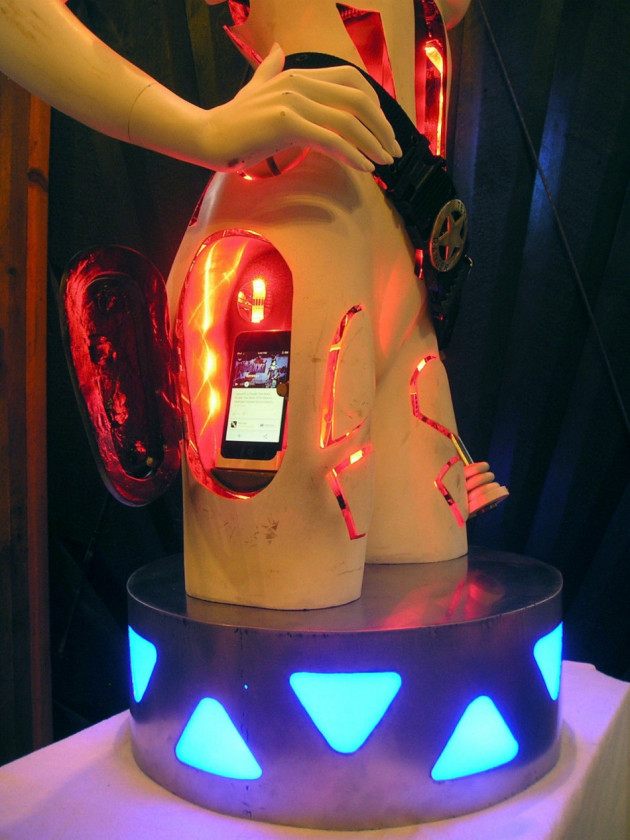 If you need to charge your phone, then Robot Girl is happy to oblige. Her left leg comes with a handy built-in Apple iPhone charger hidden behind a magnetically latched door.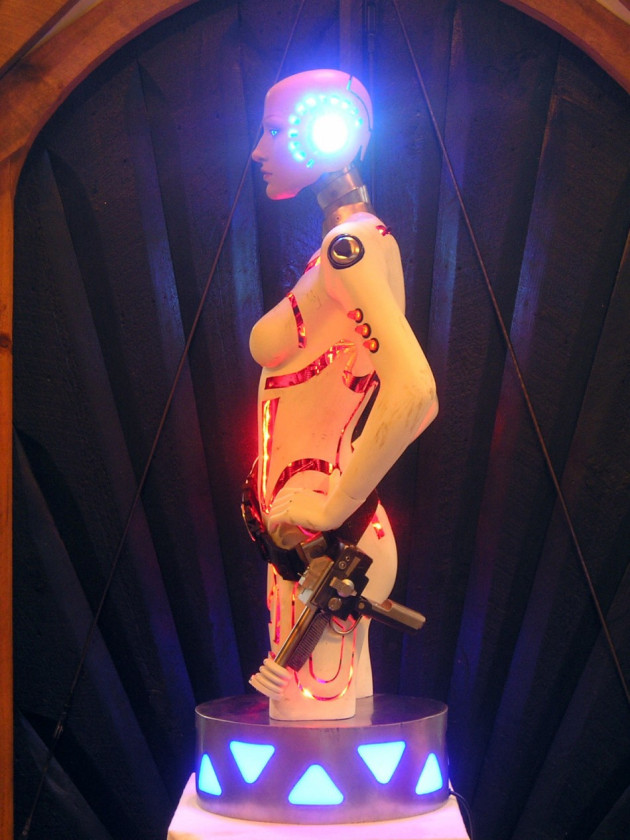 Robot Girl shares many similarities to Sonny, a humanoid robot from the 2004 Will Smith sci-fi blockbuster film I, Robot, which is inspired by the short story collection by Isaac Asimov.