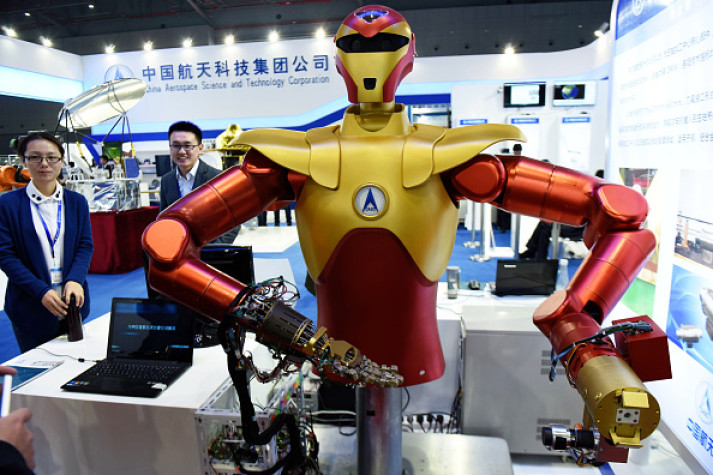 In the coming decades, robots could eliminate about 15 million jobs across the country, the Bank of England has warned. The bank's chief economist, Andy Haldane, said a "third machine age" could bring about mass automation, halving employment in Britain.
The Bank of England drew the conclusion after studying how automation could affect existing jobs. It classified jobs into three categories -- those where the probability of automation is higher than 66%, those in the probability range of 33-66% and those with probability of automation lower than 33%.
"For the UK, roughly a third of jobs by employment fall into each category, with those occupations most at risk including administrative, clerical and production tasks. Taking the probabilities of automation, and multiplying them by the numbers employed, gives a broad-brush estimate of the number of jobs potentially automatable. For the UK, that would suggest up to 15m jobs could be at risk of automation," Haldane said at the Trades Union Congress in London.
Haldane said: "Technology appears to be resulting in faster, wider and deeper degrees of hollowing-out than in the past. Why? Because 20th-century machines have substituted not just for manual human tasks but cognitive ones too. The set of human skills machines could reproduce, at lower cost, has both widened and deepened."
With improvements in technology, Haldane said there was a greater likelihood that "the space remaining for uniquely human skills could shrink further". "If these visions were to be realised, however futuristic this sounds, the labour market patterns of the past three centuries would shift to warp speed" Haldane said.
According to the bank's study, jobs with high probability of automation are sales and customer service workers. The bank has predicted an automation of 70% for these jobs.
People relying on skilled trades are also at a higher risk, the bank said. However, the study also said people employed in traditional professional occupations and in managerial and official capacity have lower risk to the exposure of job automation. Currently, about 31.2 million people, out of Britain's total population of 64 million, are employed.