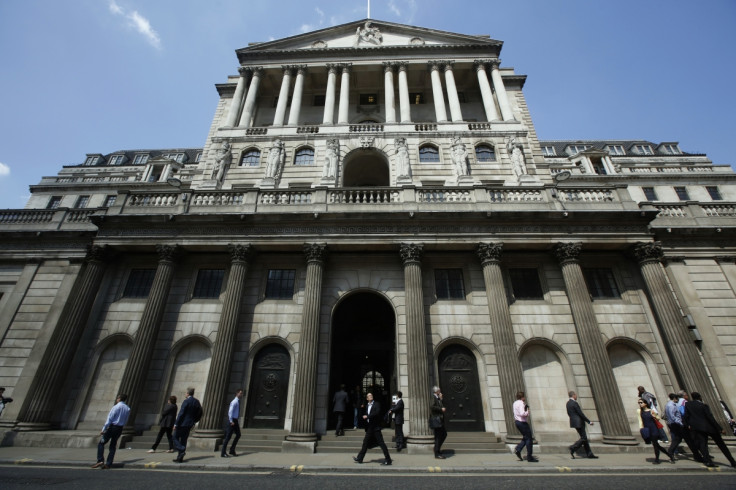 Kristin Forbes, member of the Bank of England's (BoE) Monetary Policy Committee, on 16 October (Friday) said that the central bank's interest rate hike should come "sooner rather than later". She added that slowdown in China and other emerging markets should not block a long awaited British interest rate hike.
"As a result, despite the 'doom and gloom' sentiment, the news on the international economy has not caused me to adjust my prior expectations that the next move in UK interest rates will be up and that it will occur sooner rather than later," Forbes said. It was reported in August that David Miles, who is also a member at BoE's Monetary Policy Committee, had hinted at an interest rate hike by the central bank.
Forbes argued that Britain had limited direct exposure not only to emerging markets but also to key trading partners such as Germany. However, in the event of a sharper than expected slowdown in emerging markets or a financial crisis of some sorts, the UK economy will not be immune but the exposure "appears manageable" she said before adding that widespread pessimism about emerging markets such as China was overstated.
BoE is considering when to raise its benchmark rate which is at a record low of 0.5% in the backdrop of two years of strong economic growth in Britain. Mark Carney, governor at BoE said that a decision will be taken around the turn of the year. Gertjan Vlieghe, the newest member of the Monetary Policy Committee, however had a contradictory view to that of Forbes who recently said that he would consider a potential global economic slowdown to be "a major risk".
Among the nine rate-setters in the BoE, Ian McCafferty was the only one who voted in favour of raising borrowing costs in recent months. While most expect that BoE would raise rates only in the first quarter of 2016, a growing number think a rate hike would take much longer.