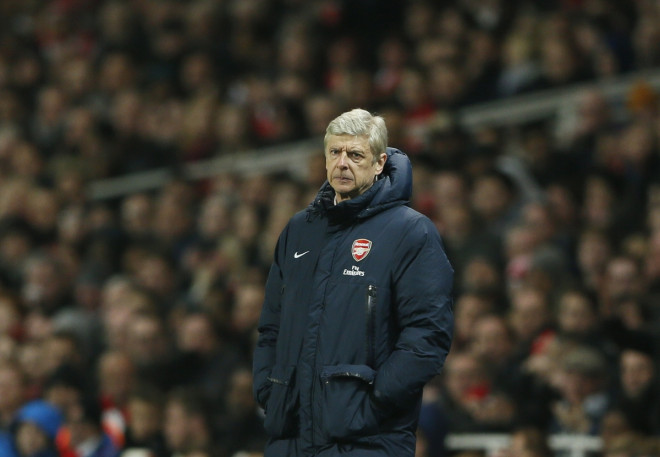 Former Arsenal midfielder Stewart Robson believes the Gunners' on-field woes will not be solved in the long-run even if they win the FA Cup or finish fourth in the Premier League this season.
Arsenal topped the league table for a significant period in the first half of the season. But now their hopes of qualifying into the Champions League are marginally out of their hands with four games remaining to play.
Arsene Wenger's side are currently fourth in the league table with 67 points having played 34 matches but Everton have played 33 and are just one point behind in fifth place.
The Frenchman has faced criticism for failing to win a single trophy for close to a decade. But the drought could end in the current campaign if they beat Hull City in the FA Cup final on 17 May.
"There are a lot of things wrong with Arsenal at the moment and I don't think winning the FA Cup or coming fourth will rectify those problems. But I believe you've seen everything about Arsenal over the last couple of months," Robson told talkSPORT.
"I'm not sure winning anything would represent a good season now after how well they were doing pre-Christmas. I do think they'll win the FA Cup and they'll sneak into fourth place.
"It'll all be rosy in the Arsenal camp and Wenger will be a genius again. The 60 or 70 per cent of supporters who have been against him recently will turn back in his favour again, he'll be given a new contract and everything will be fine," he said.
Earlier this month, Robbie Savage had stated that Arsenal have lost their fear factor citing that their midfield is too weak and feeble.
Robson echoed the Welsh midfielder's opinion by insisting that the Wenger's side are incapable of competing against teams vying for league glory.
"I've thought for quite some time that they're tactically inept and physically inept against the very best sides. And on occasion they've been technically inferior against the likes of Man City, Chelsea and Liverpool and even against Southampton in that 2-2 draw at St Mary's," Robson stressed.