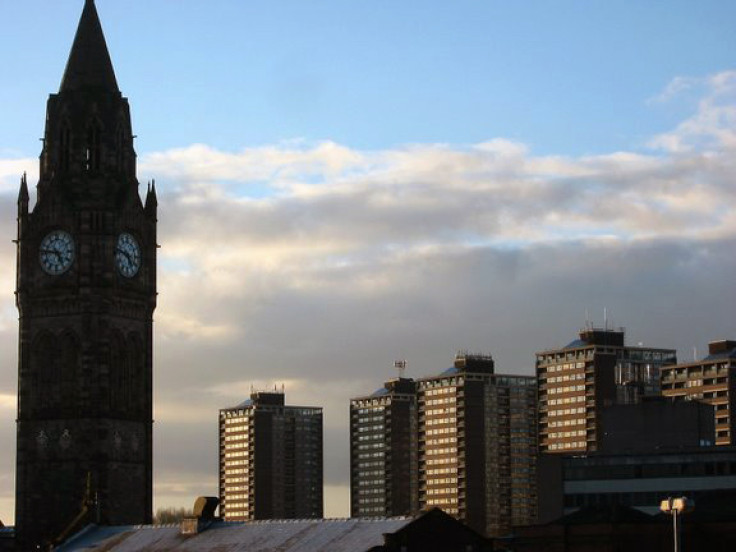 A council leader has defended plans to ban swearing in the town centre.
Rochdale Borough Council in Greater Manchester wants to introduce a public spaces protection order, which could lead to anyone caught "using foul and abusive language" being warned or moved.
An on-the-spot fine of £100 has also been proposed.
Begging, loitering, antisocial parking, playing loud music, loudly revving car engines, street drinking, unauthorised charity collections and skateboarding could also be banned under the move, while under-18s could be barred from the town centre between 11pm and 6am.
Laraten Caten, the legal officer for Liberty, told the Manchester Evening News that the plans would be difficult to enforce and could criminalise vulnerable people: "These proposals would unjustifiably curb the rights and freedoms of Rochdale residents.
"The swearing ban is so vaguely defined, it would prove impossible for anyone to know whether they were breaking the law or not, while a blanket ban on begging will criminalise some of the most vulnerable people in the town."
Richard Farnell, the leader of Rochdale borough council, retorted: "With all the horrific human rights abuses happening around the world right now, I would have thought Liberty had bigger things to worry about. We are clamping down on a small minority of antisocial ne'er-do-wells who drunkenly shout and swear and harangue shoppers in our town centre."
The plans were presented at a council cabinet meeting on Monday 6March and are under consultation.
Similar schemes have already been implemented in Kettering, Northamptonshire, and in Salford, Greater Manchester.