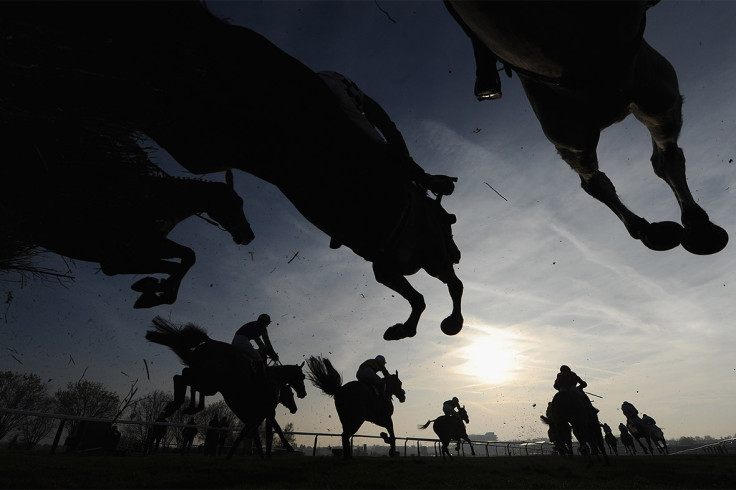 In less than a week, thousands of punters, dozens of horses and maybe even members of the royal family will be descending on the town of Cheltenham for the 2017 Festival.
Over four days, the racecourse will be packed with racing fans as bookmakers expect yet another record-breaking year.
Overall, last year's Cheltenham Festival saw 39% more online betting transactions compared to the week prior to the festival.
The Gold Cup proved to be the most popular day for betting, seeing 57% more transactions than the previous week and an astonishing 66% more bets than the fortnight prior.
The figures help to explain the large-scale losses suffered by the industry at last year's event, and bookmakers will hope to avoid a similar situation in 2017.
Several the favourites went on to win races in 2016 leading to mass pay-outs from bookmakers.
James McGurn, VP for growth, digital content & gaming, at Worldpay, who specialises in global payments said: "The Cheltenham Festival is the jewel in the crown of National Hunt racing, but bookies will be hoping for a much more successful year in 2017 following last year's losses."
The annual festival has a major impact on the economy in Cheltenham and the rest of Gloucestershire, bringing in £100m. Prize money has risen in recent years with £4.3m up for grabs in 2017.
Each day has different quirks with Ryanair placing 30 extra flights from Dublin to Birmingham for the St Patrick's events on Thursday 16 March.
A spokesperson from Cheltenham Racecourse said: "We are very much looking forward to next week's festival with over 250,000 expected to enjoy four days of the best jump racing in the world.
"We have some very exciting horses entered to run, which no doubt will provide us with some amazing moments to enjoy and we can't wait for the famous Cheltenham roar at 1.30pm on Tuesday."
The festival starts with Champions Day, Ladies Day and St Patrick's ending with Gold Cup Day, between the 14th and 17th March.
Other Festival stats
45,000 – afternoon teas served to customers at The Festival 2015.
45,000 – bread rolls eaten at The Festival 2015.
Nine tons of potatoes consumed during The Festival.
£575,000 – prize money available for the Timico Cheltenham Gold Cup.
2001 – the only year, besides the periods during the two World Wars, that The Festival has been cancelled (due to foot and mouth disease).
1934 – the year Golden Miller became the first horse to win both the Cheltenham Gold Cup and the Grand National in a single season.