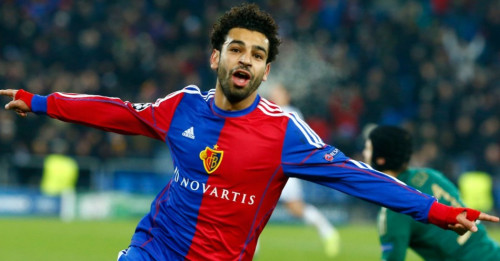 Brendan Rodgers says that financial issues were the reason behind the deal for Mohamed Salah falling through with the manager admitting his frustrations as the winger finalised a move to Chelsea instead.
Salah had been in advanced talks with the Reds before Jose Mourinho swooped for the Egypt international as a replacement for the outgoing Juan Mata, leaving Rodgers without his chosen target.
And the Liverpool manager admits that it was the financial side of the deal that broke down for Liverpool as Chelsea were able to offer him a better contract.
"That's for the money guys to decide that – the construction of the whole deal with the player, the agent and Basel as a football club," he said, according to the Liverpool Echo.
"It was deemed in this case that we couldn't do a deal, Chelsea could and the boy went there.
"Everyone knew he was a very good player but it's gone. The club did everything they felt possible to get a deal but it wasn't to be.
"If they end up going to another club of course it's difficult to take but you can't worry about it, you have to keep looking forward."
Rodgers has admitted that there are no imminent transfers at present and it would appear that the manager is preparing to end the window without any new signings.
But the Liverpool boss says that he will continue to get the best out of the current Liverpool squad if he is unable to land any of his chosen targets in the next four days.
"We will see where we're at once the window shuts," he explained. "We have wanted to bring in a few players of quality to help us and let's hope we can do that between now and the end of the window.
"If we're unable to do that it would be disappointing but if we don't get them in then as coach I'll work with what I've got. My sole intention then will be to get everything I can out of the players I have left.
"I am still optimistic. We've got a lot of injuries but I've got players doing their absolute best.
"I am trying to build something here so we're not overly reliant on one player. This is about the system and way of working but obviously top players make it work better. We hope we can get some of the injured players back quickly."