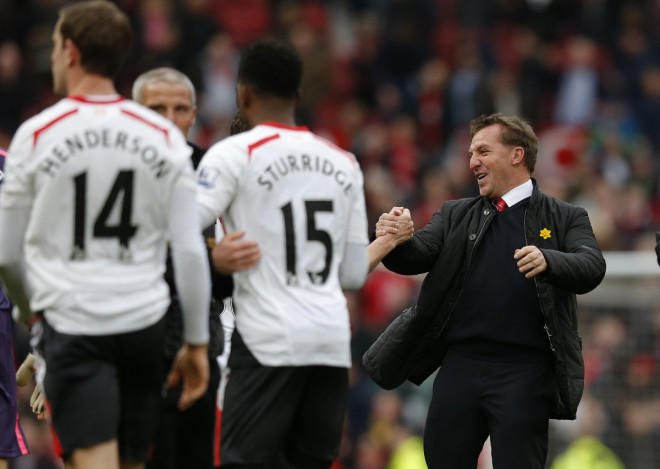 Brendan Rodgers will be handed a £70m war chest to spend in the summer after guaranteeing Champions League football, according to the Mirror.
Liverpool's win over Norwich last weekend meant that the Reds cannot finish any lower than third, thus securing their qualification to the Champions League next season.
The Reds are curently top of the table and will be favourites to win the title if they can avoid defeat against Chelsea next weekend.
The former Swansea manager has lifted the Liverpool team, which finished seventh in the league last season to the top and are looking to strengthen the squad to keep their title hopes alive next season with European football on the agenda.
Owner John W Henry is also planning to give the manager a major contract next season in order to tie him to Anfield for many years to come. Chairman Ian Ayre is also chuffed by Liverpool's performance this season and expects the Reds to come better in the future.
The striking duo of Luis Suarez and Daniel Sturridge have scored more than 50 goals between them and a similar performance next season will take them a long way in Europe.
"What we achieved on Sunday was massive. This isn't just about getting in the qualifiers [by finishing fourth] - we are guaranteed Champions League football. It is an unbelievable achievement from where we were," Ayre said.
"There is no question we always expected that the squad we need for next season will be very different to the squad that we have needed for this year when we were not playing in Europe. That has always been on the cards.
"We set out with an ambition to get into the Champions League, and now we are guaranteed third and we are determined to push on. It is all important for what we are trying to achieve," he added.