Rodgers Reminds Manchester United of Repercussions of Losing at Old Trafford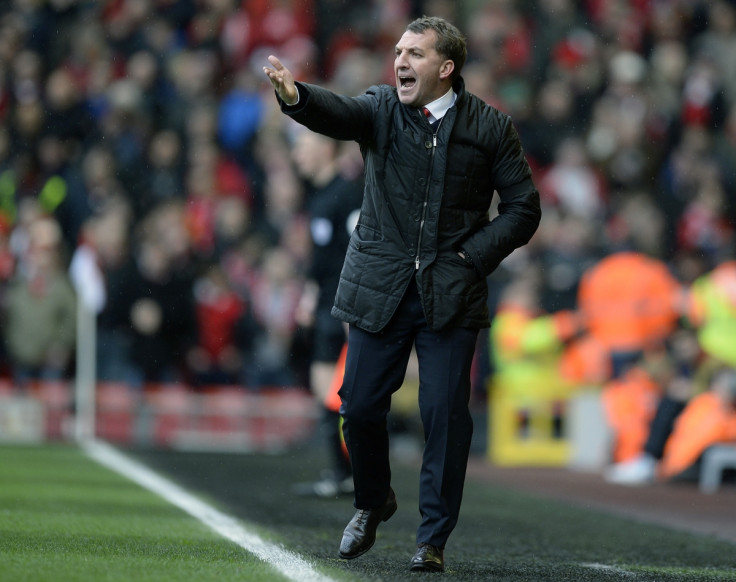 Liverpool manager Brendan Rodgers has warned David Moyes that a loss to the Merseyside club at Old Trafford on Sunday will end their dreams of qualifying for the Champions League next season.
The former Swansea man has brought about a remarkable turnaround at Anfield this season, with the Reds challenging for the title after finishing in the seventh position last season. On the other hand, United have had a remarkable slip from being the defending champions to being 18 points behind Chelsea in the title race.
The retirement of Sir Alex Ferguson at the end of last season, coupled with the loss in form of the likes of Robin van Persie and their defensive contingent exacerbated the problem Moyes finds himself in today.
Rodgers believes that should United fail to make the top four this season, it will be difficult for them to make the cut in the next few years, as has been the case with Liverpool after they crashed out of the tounament.
"We are 11 points clear now, if it goes to 14, they can't do it. Even 11 is going to be very tough because we are entering into a period where we are stronger. Our last 10 games last season we were brilliant and we have been doing the same pattern this year. Over 14 months we have shown that we have been on the up. The first job is to consolidate fourth and then work upwards. That will be the aim," Rodgers said.
"I was never worried about Man United, I was only worried about Liverpool and us getting better. The players believe in it and the work has got them the rewards. You know when you're employed by Liverpool it is not to sit in seventh. You have to be up there and try to be the best. I'm not surprised by it but it's a bit earlier than I thought, maybe a year earlier.
"If you look at the numbers. If you look at the last 10 games of last season, when Fergie was there, and the 28 games this season, it is 38 games. That's a season's worth of games and we would be 12 points ahead over the course of that. We have scored 91 goals. This is a team of champions, Manchester United, renowned for real attacking intent. For us to make that turnaround in that period shows the progress and work that has gone on and we have to continue that," he concluded.
© Copyright IBTimes 2023. All rights reserved.