Roger Federer has revealed that he is looking forward to playing Andy Murray on Tuesday (7 November) when the two meet for a charity game in Glasgow. He also admitted that it is the first time he has visited Scotland.
The Andy Murray Live charity event will see the two players go head-to-head at the SSE Hydro Arena and are likely to play in front of a crowd close to 13,000.
The Swiss ace is reaching the end of what has been one of his most successful seasons in a decade and is looking to conclude it by winning a record seventh ATP Finals title in London later in the month. He skipped the recently concluded Paris Masters to remain fresh for the final event in the English capital but is looking forward to playing Murray and returning the favour.
The three-time Grand Slam winner travelled to Federer's homeland in Switzerland to play Match for Africa 3 earlier this year to help the Roger Federer Foundation and the latter is keen to return the favour.
The match will take place at 7pm on Tuesday, and it will be Murray's first foray onto the court since losing in the quarter-finals at Wimbledon and ending his 2017 campaign due to a hip injury. He returned to the practice court just over a month ago but will be eager to compete with Federer, who has been one of the form players of the year.
"Going to new places is something I always really enjoy, so I'm excited to be going to Scotland for the first time," Federer said ahead of his clash with Murray, as quoted by the Express.
"We're going to have a good time. I think it's wonderful what he [Andy Murray] is doing in his philanthropic efforts.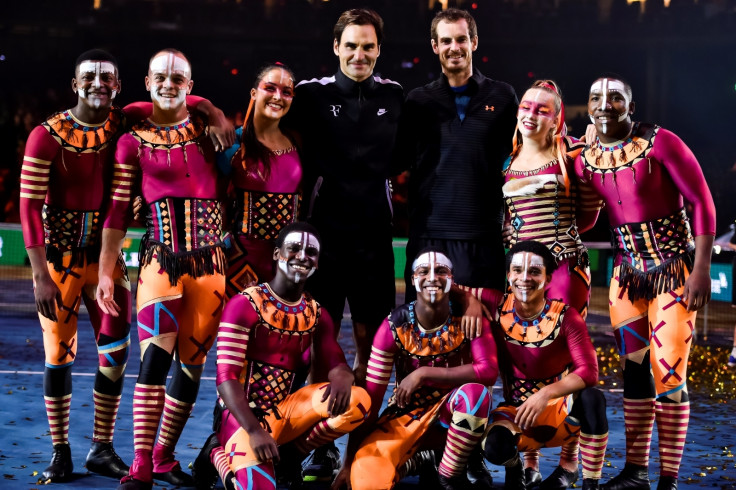 "When people came away from Zurich, so many told me how much fun Andy actually was, what a great sport he was, so I was so happy he did that," he added. "I can't wait to return the favour."
Federer is likely to use the match as part of his preparation for the ATP Finals in London which begins on 12 November at the O2 Arena.