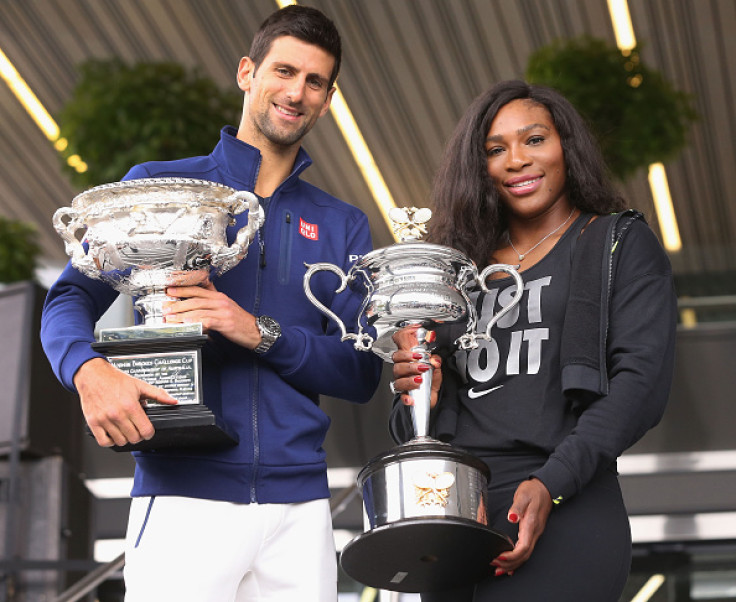 Tennis legend Martina Navratilova believes that top seeds Novak Djokovic and Serena Williams are the favourites to win the upcoming 2016 French Open. Speaking on a tennis podcast, the 59-year-old said that people are quick to jump to conclusions if a player loses a game or takes some time off the tennis court.
Serena Williams made a winning return to tennis after missing most of the season due to various injuries and illnesses, which restricted her to just four competitions this year. The American won what was her first ATP title this year when she defeated fellow countryman Madison Keys to win the Rome Masters crown.
"To those people doubting Serena Williams, writing her off - do not do that to a champion. It was quite a drought , and she hasn't played that much this year, but she came back with vengeance, played great tennis, as well as she has on clay, and she is the big favourite going into the French Open."
"Serena has been at the top, winning Grand Slams more than anyone consistently, for the last four years. When she loses it's an exception. When the other players win, it's an exception. Serena is now healthy, hungry, eager and fresh. She's match-tough after Rome, but still fresh, that's a tough combination, and it will be hard for anyone to beat her."
Djokovic, on the other hand, has been in brilliant form this season winning five titles so far in 2016. He, however, lost to Andy Murray at the Rome Masters on a clay-court surface and considering that he is yet to win a French Open title, many experts have commented that fatigue has set in which may hamper his chances.
"Rafael Nadal is the big wild card, and Djokovic will hope he isn't in the same half, but even though Djokovic has yet to win the French Open, he is still the favourite. I would not be betting against him."
The qualifying for the 2016 Roland-Garros has already started with the main draw scheduled to start on 22 May (Sunday).