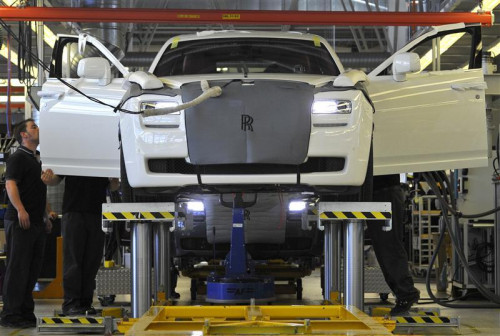 Rolls Royce shares plummeted by more than 17% after a disappointing trading update and reports that two people have been arrested in a bribery probe surrounding the engineering giant.
The firm's profit before tax tumbled 36% to £1.76bn for the 2013 full year. It added that underlying revenue and profit growth for 2014 would be flat.
"Traders are adding Rolls Royce at these prices," said Marc Kimsey, senior trader at Accendo Markets.
"2013 was great for the stock, reflected by a 40% advance in the share price for the year.
"This retracement on a lacklustre trading statement represents an opportunity to improve average prices before a return to growth."
Before the results were announced, reports surfaced that the Serious Fraud Office (SFO) had detained two men in London as part of its investigation into corruption and bribery allegations around Rolls Royce across a number of emerging markets.
Neither was reported to be employees of the company.
The City of London police and the National Crime Agency are also said to have raided five residential addresses and one office.