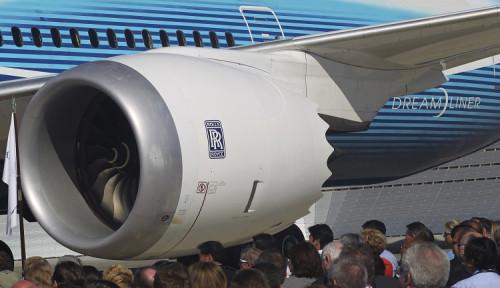 Britain's Serious Fraud Office received extra funds from the Treasury to investigate bribery by defence contractor Rolls-Royce in Indonesia and China, according to a media report.
The Financial Times reported citing people familiar with the matter that the treasury has allowed the so-called blockbuster funding "in the low millions" of pounds for the SFO's criminal probe.
It was a rare move and only the third such agreement recently. It also "underscores both the probe's scope and the pressure on the cash-strapped SFO to land a sizeable British scalp for overseas corruption," according to the newspaper.
Earlier, the treasury allowed funding for the SFO's probe into the alleged Libor rigging and into Barclays' agreements with Qatar during the bank's 2008 emergency cash call.
The Serious Fraud Office and the UK Treasury declined to comment on the story.
Rolls-Royce was accused of bribing Tommy Suharto, son of Indonesia's former president, with a blue Rolls-Royce car and $20m in the early 1990s in the hope they would help prompt Garuda, the country's airline, to buy its Trent 700 engine.
In November, Suharto denied all wrongdoing in a letter to the SFO, saying that the accusations were false.
The SFO was initially satisfied with the company's internal reports, but it made a surprise announcement in December that it is conducting c criminal probe into the allegations. The probe was prompted on the back of the secret funding, according to FT.
In addition, the SFO is looking to compete with the US Department of Justice, which is also probing the same case, according to the newspaper's sources.
Rolls-Royce previously said it was co-operating with the SFO and did not tolerate any improper business conduct.
Cash-Strapped
The funding from treasury comes as the fraud watchdog is suffering from tight liquidity. The office's funding has been eroded from £52m ($85m, €63m) in 2008 to £32m in fiscal year 2014.
In 2013, the government body stroke a deal with the treasury under which the agency would be able to approach treasury for funding if any of its probe is expected to cost more than 5% of its annual budget.
Such funding is controversial as it always requires government approval. The opposition Labour party termed the system as "dysfunctional".
"Every time the director of the SFO wants to investigate a major case he has to go to George Osborne in secret with a begging bowl," Emily Thornberry, Labour's shadow attorney-general, told the FT.