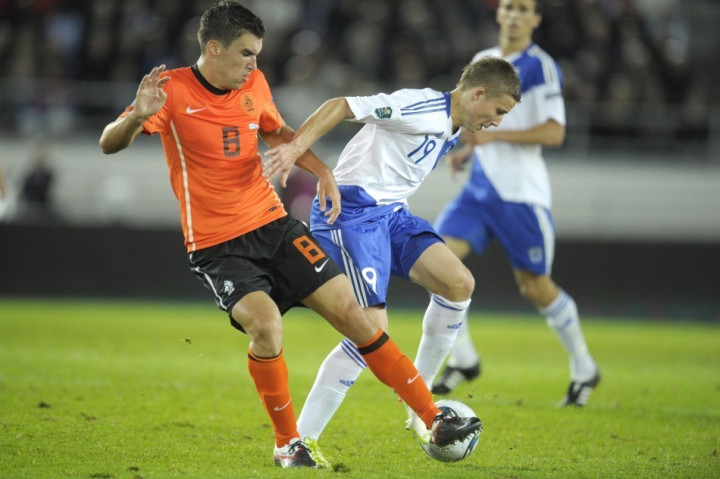 Roma sporting director Walter Sabatini has urged Manchester United manager Louis van Gaal to forget about signing his compatriot Kevin Strootman during the January transfer window, claiming the midfielder is not for sale at any price.
The 24-year-old Netherlands international was heavily linked with a move to Old Trafford during the summer but the Premier League giants did not sign him as he is still recovering from a cruciate ligament injury he sustained last season.
But despite this, it is likely Van Gaal will consider attempting to secure his services in January.
The United manager knows the midfielder from his days in charge of the Netherlands and during pre-season, he admitted he was tracking the Roma star.
"I never usually say anything about individual players. But Strootman I can judge. He is injured for more than six months. We have to wait and see how he comes back. It is not easy to say how he comes back from injury, but we will wait and see," Van Gaal said at the time.
However, Sabatini said Strootman is going to be a crucial player for his squad once he recovers and they have no intention of selling him.
"He [Strootman] is an extraordinary player, and these rumours [of his sale] have been based on the desires of other clubs. We want to keep him, he is our point of strength. We hope to see him back in the field with all his powers. He played an exemplary role last season," Sabatini said, according to La Gazzetta Dello Sport.
"For now we enjoy him even while he is injured. We are not thinking in any way of selling him, we hope to have him return. We must have patience and wait. He is a decisive player."
Meanwhile, United executive vice-chairman Ed Woodward failed to confirmed whether the club will make further investments in January to follow the £153m spent on Angel Di Maria, Daley Blind, Ander Herrera, Luke Shaw, Marcos Rojo and Radamel Falcao.
"I wouldn't have expectations for January. But if there is a willingness from the manager, we will engage with him and if there an opportunity, we will try and take that as we did last year with Juan Mata [for a then club-record fee]."