Former Everton captain Phil Neville says Ronald Koeman is trying to push Tottenham target Ross Barkley away from Goodison Park and believes the 23-year-old could cost interested parties anywhere between £20m ($26m) and £30m ($39m).
Barkley's future has long been a bone of contention on Merseyside, and Koeman said that the Blues will make an announcement on the subject imminently.
The former Southampton boss has been continuously asked about the subject during press conferences and urged Barkley to provide the club with an answer about his ambitions, but Neville thinks Koeman has an obsession with the Wavertree-born attacker and says the Dutchman is driving the England international towards the exit door and potentially into the arms of Tottenham manager Mauricio Pochettino, who has garnered a reputation for developing British talent.
"I keep listening to Ronald Koeman, and there is an obsession with talking about Ross Barkley every time he does a press conference," the former Everton captain told talkSPORT.
"It looks to me as if he wants him to leave, you don't just keep saying 'he has a week to decide', 'tomorrow I'll issue a statement'. It seems to me as if he is probably trying to push Ross out of the door. That is what it looks like from the outside."
Everton recently slapped a £50m price tag on Barkley, who has one year left on his current deal with the Toffees. A fee so large may price Tottenham out of a move, but Neville thinks Spurs could snaffle the former Leeds United loanee at a reduced price due to the lack of time on his deal.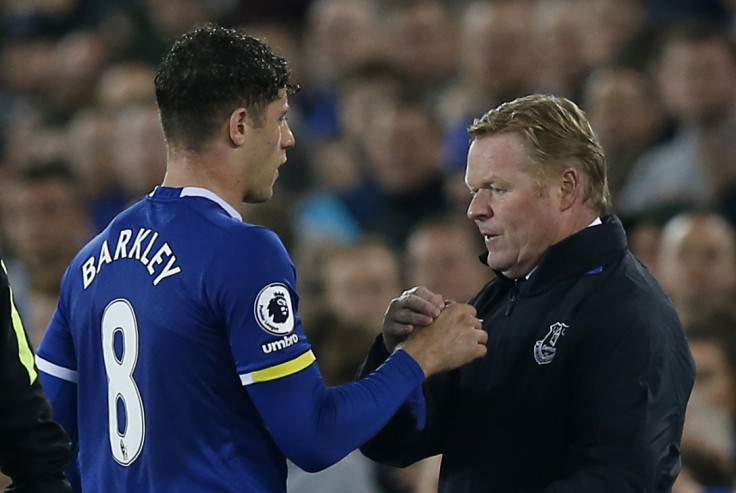 Tottenham's interest has been well documented in recent months, but with Dele Alli and Christian Eriksen already plying their trade in north London Barkley would have an almighty task to try and break into the first team.
"I am sure if you are a top-four, top-six club now you will be thinking you can get him relatively cheap – £20m-£30m with a year left on his contract," Neville added. "That, in this day and age, is a snip so I think he has probably played his last game for Everton."