Everton manager Ronald Koeman has revealed he has already had several meetings with the club's board about their summer transfer plans but thinks it will be difficult to recruit all the players he desires during the transfer window.
After years of shoestring budgets, Everton can now compete with some of the world's richest football clubs thanks to the presence of majority shareholder Farhad Moshiri, who bought a substantial portion of the Toffees from chairman last year.
The British-Iranian has promised Koeman a healthy transfer warchest in order to significantly strengthen Everton this summer, and the former Southampton boss revealed that he and the Toffees hierarchy have been drawing out plans for the last few months.
"We have had several meetings and know what we want, it's up to the board to make the deals," the Everton boss said in his press conference. "If we can do our business this summer, the team for next season will be really strong, but it's difficult."
"It's a project and normally if you have a stronger team the expectations will be higher but that's okay, it means more pressure for all of us. I know I can deal with the pressure, that's no problem. We already are two three months into getting a picture of what we need and where we need to improve, let's hope we do good business."
Everton have had to turn to youth on a number of occasions this season, affording more minutes to teenagers than any other Premier League club this season. Koeman said recently he is currently working with a number of young starlets in order to bolster Everton's senior squad during training sessions, but the Barcelona legend is not prepared to add players who don't improve the overall quality of the squad and feels that he and the board share a similar view when it comes to recruitment.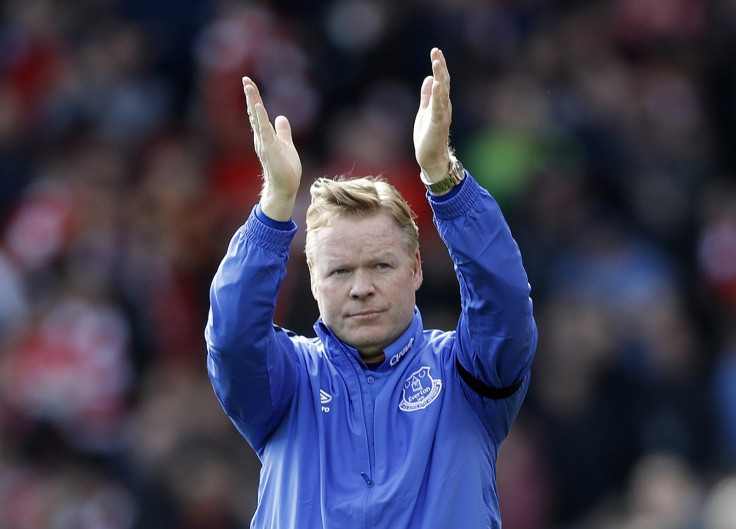 "I have the picture but the picture is for the board and not for you," Koeman said. "We have really the same picture in what we want to improve. Europe's a new experience for the players. We need to play two qualifying rounds to play for Europe, let's wait and see what we can do but we take it really seriously. You work hard to get the highest position on the table, I'm happy.
"It's not about numbers, if everything goes well we will have more games, we need a better balance in the team and in some positions new signings, don't talk too much, you will see what happen."