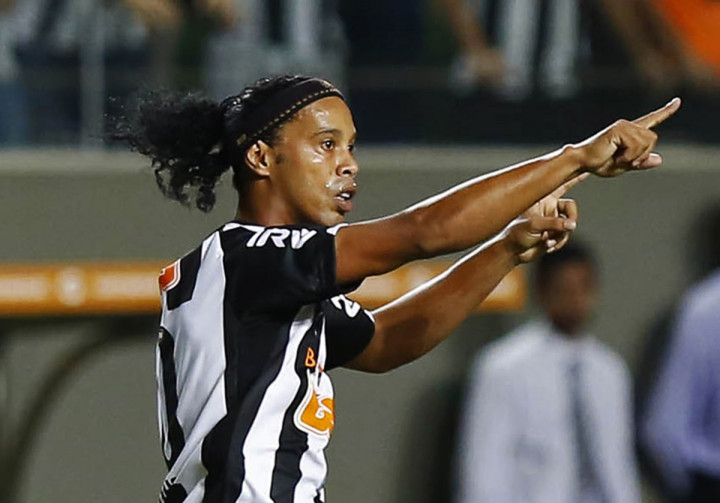 Brazilian star Ronaldinho, who is now a free agent, has been offered a chance to come to England.
However, it is not in the Premier League with clubs like Manchester United or Liverpool or even in any of the clubs in the Football League, the Barcelona legend is wanted by South Conference club Basingstoke Town.
The Hampshire club is hoping to tempt the legendary footballer to come to England and their marketing director Simon Hood has revealed that the club has had discussions with the player and that there is an offer on the table. It is now up to the player to decide whether he wants to make the move or not.
"Discussions have been had, and there is an offer on the table. Now it is up to Ronaldinho to decide whether he wants to take us up on it," Hood said, as quoted by the Express.
"He is on a free transfer and if he wants to get into English football, I cannot think of a better way to do that than by signing for Basingstoke Town," he added.
The report claims that there are two other unnamed English clubs who are interested in signing the midfielder, who is is yet to decide on his future plans after leaving Atletico Mineiro this summer.
He is also said to have received offers from Indian football franchisees, who are getting ready to take part in the newly formed Indian Super League (ISL), which has attracted another legendary player in Alessandro Del Piero.
However, it is yet to be seen if the former Barcelona and Paris Saint-Germain player will decide to move to Basingstoke Town and try his hand at English football albeit in the Conference.