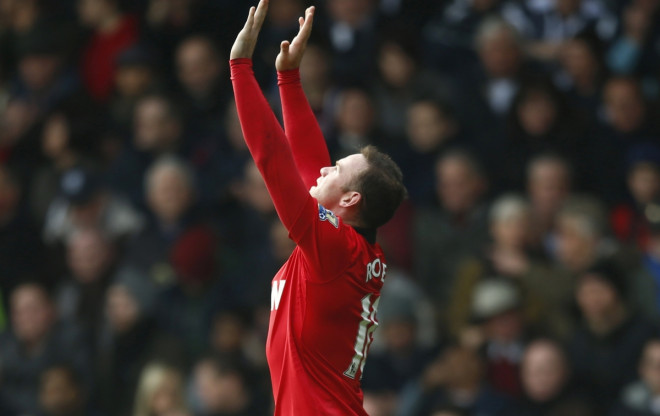 Manchester United striker Wayne Rooney believes that Chelsea are playing the best brand of football in the league as his team lies in anticipation of the quarter final draw for the Champions League, which is scheduled on Friday.

United, who have been in abysmal form thus far, will be hoping for a favourable draw in what is expected to be a very tight round of fixtures.
United have been joined by the likes of Chelsea, Bayern Munich, Real Madrid, Barcelona, Paris Saint-Germain, Borussia Dortmund and Atletico Madrid in the final eight and a draw against any team has the probability of turning into a major embarrassment for David Moyes' side.
The Red Devils scraped past Olympiacos 3-0 in the second leg after losing the first leg 2-0 in Greece. An average performance from the Greeks allowed United to come back into the game and keep their trophy hopes alive.
The English champions are currently 12 points behind Manchester City, who occupy the final spot for a place in the top four. With a Champions League spot out of sight, United have to win the tournament to make it to Europe next season, a feat which looks impossible by the day.
Rooney believes that winning the tournament won't be easy, especially if they draw Chelsea, who are currently sitting on top of the league, four points ahead of the competition.
"You look at the three Spanish teams left in the Champions League they're all good teams. But Chelsea are probably playing the best football this season. I know they lost at Villa but they're playing some good football and obviously you've got Bayern Munich and PSG who are playing well. It's a talented group of teams so whoever we get I'm sure it will be a tough game," Rooney said.
"With a bit of luck hopefully we can go far in the Champions League. We're in the quarter final so you never know what can happen from there. It's a massive win and we are looking forward to the draw," he concluded.