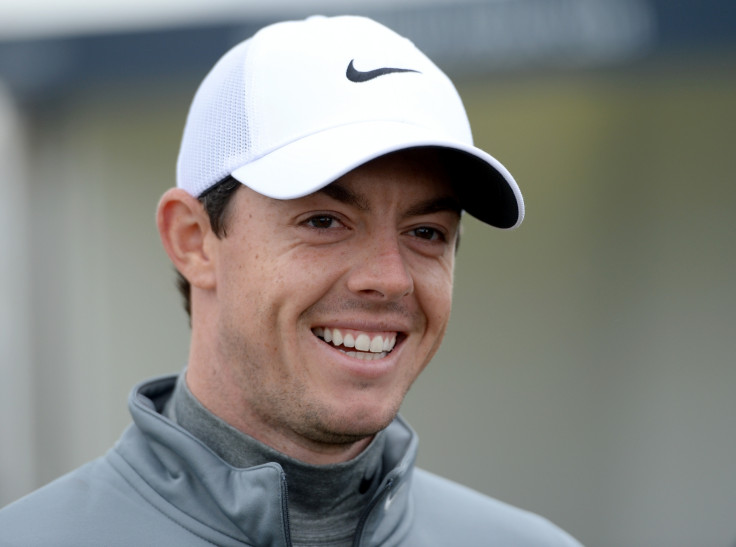 Rory McIlroy's frustrating start to the season continued as the world number 1 launched his club into a nearby lake after finding water during his second round at the WGC-Cadillac Championship in Miami.
The Northern Irishman was 11 shots behind first round leader JB Holmes and had already bogeyed holes three and four on the second round before he approached the eighth.
As McIlroy's second shot headed towards the water the four-time major winner threw the offending 3-iron into the water before going on to drop two further shots on the hole.
Three birdies on the back nine helped McIlroy to a two-under par round of 70 to attached some respectability to his day two performance, but little could overshadow his outburst 27 holes into the tournament.
The PGA are expected to fine McIlroy, who was not allowed to replace the club during the round, but after the incident the 25-year-old was keen to make light of the episode.
"Must have went a good 60, 70 yards I think," he said. "Felt good at the time. Look, I just let frustration get the better of me.
"It was heat of the moment, and I mean, if it had of been any other club I probably wouldn't have but I didn't need a 3‑iron for the rest of the round so I thought, why not.
"I think every golfer feels it because I don't hit shots like the one I hit on 8 on the range. So that's what really bothers me, the fact that I get out on the course and I hit shots that I'm not seeing when I'm in a more relaxed environment. So it's a little bit of mental, a little bit of physical. It's just everything is not quite matching up."