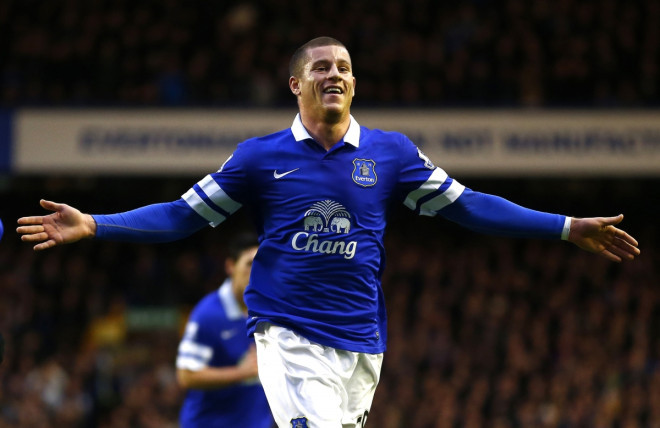 Everton midfielder Ross Barkley has revealed that Roberto Martinez is a more tactical coach than David Moyes was at the club with comments that add to the growing scrutiny over the Manchester United manager's future at Old Trafford.
20-year-old Barkley has enjoyed a breakout campaign for the Toffees this season where he has become a key member of the first team and is widely expected to be named in Roy Hodgson's England squad for the summer's World Cup.
The midfielder made just 18 appearances under former Everton manager Moyes during his first three seasons as part of the first team, a tally he has already bettered this term under Martinez, who was named the Scot's successor last summer.
While admitting there are similarities between the two managers in how they take on training sessions, Barkley admits there is more tactical emphasis during the day to day workings at the club under the Spaniard.
"Roberto Martinez has come in and given everyone confidence. He's a positive man and doesn't say anything negative," Barkley said.
"He's similar to David Moyes as they both like to take over the training session and be the main man but Martinez is more tactical.
"We do a lot more tactical work which is good for me because I'm still young and still learning."
Barkley's comments will further undermine the decision that that saw Moyes' named Sir Alex Ferguson's successor last summer. The Scot's approach to the game recently attracted criticism from Everton's Under-18 coach Kevin Sheedy, who claimed the United boss had little interest in the Toffees' youth ranks during his tenure at Goodison Park.
Sheedy tweeted his comments during United's dismal 3-0 defeat to Liverpool on Sunday, writing: "All of you out there, Moyes was never interested in our youth team or players."
The former Republic of Ireland international Sheedy also ridiculed Moyes' tactics, writing: "Punt the ball up the (Marouane) Fellaini – great viewing," before deleting the tweets at the request of the club.