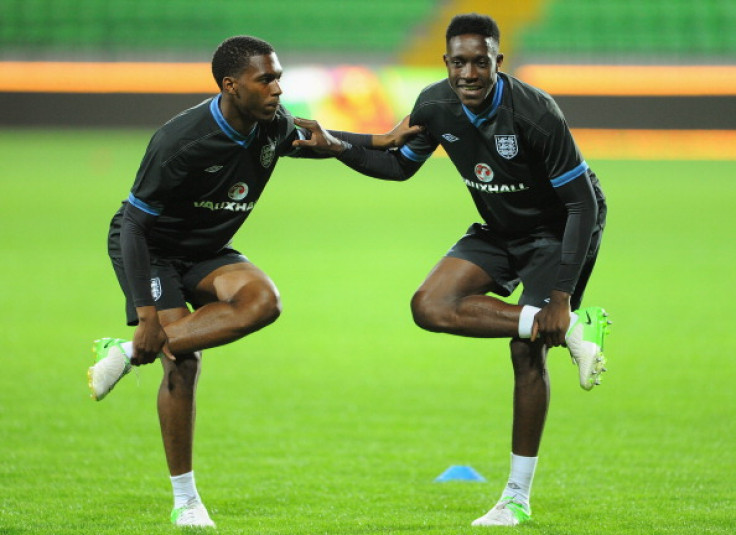 Arsenal and Liverpool strikers Danny Welbeck and Daniel Sturridge have been warned regarding their fitness by England manager Roy Hodgson ahead of the Three Lions' clash against the Netherlands at Wembley Stadium on Tuesday (29 March). The duo have just returned from long-term injuries and are not fully match fit to take part in back-to-back games causing concern for the manager.
Hodgson has made it clear that they are in his plans for a place in the England squad for the European Championship finals in France later this year, but has made it clear that they have to prove their fitness and play on a consistent basis for their club sides until the end of the season. The Three Lions boss is set to name his final 23-man squad for this summer's tournament on 12 May, three days before the end of the 2015/16 Premier League campaign, and he is keen that the strikers stake a claim for their place within the next few weeks.
The former Liverpool and Fulham boss faces a major dilemma on the selection front, more so in attack than in defence or the midfield. Jamie Vardy and Harry Kane are in blistering form in the league and displayed their goal scoring exploits against world champions Germany in their previous friendly on Saturday (26 March). Wayne Rooney will be the third attacker, and despite the Manchester United forward being injured, Hodgson has made it clear that he will be selected if he can return to full fitness before the end of the season. This leaves possibly one place up for grabs with two players vying for it.
Welbeck and Sturridge, despite returning to action, have made a good start to life back in the English top flight. The former has scored three goals in five appearances, while the latter has managed four in seven appearances. If the duo can manage to continue their fine form, they both could end up in the team with possibly a defender or a wide player being sacrificed.
"Having returned from such long-term injuries, the next six weeks or so before I have to make a decision are important times for them as well," Hodgson said, as quoted by the London Evening Standard.
"They've got to consistently build up their fitness in terms of endurance. Both have come back sharp and that's very positive, so it's really just the conditioning, the physical and the endurance side and, of course, playing on a regular basis," he added.
The Arsenal forward featured for 71 minutes during England's clash against Germany, and according to the Mirror, he is unlikely to feature against the Dutch on Tuesday. The manager has confirmed that his Liverpool counterpart will feature after missing out on Sunday.
"Not playing and then missing long periods as has been the case, but playing on a regular basis. That's my biggest hope for those two, and it's great that we're going to give Daniel a chance to show what he can do again in an England shirt tomorrow," the England manager explained.
"He's always been very keen to get back and show that he deserves to be in an England shirt. What better occasion than a game at Wembley against a team of Holland's quality with a big crowd watching you?"