Royal Mail 'Fire Sale': Labour Forces Government to Make Commons Statement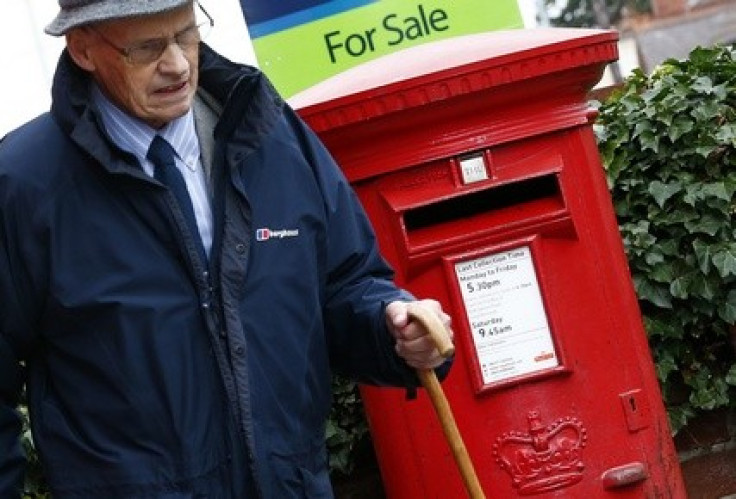 Labour is set to force the government into making a full Commons statement on the "fire sale" of the Royal Mail and demand it is cancelled.
Sources have told IBTimes UK that the first session of the new Parliamentary year on Tuesday afternoon should be a debate about the privatisation of the service which, they insist, is being sold off on the cheap.
"This is just a fire sale to line the Chancellor's pockets," a senior Labour frontbencher said.
"We have already said this is a ludicrous time to sell one of the country's publicly-owned jewels - just as it is making a big profit for the first time."
He revealed the Opposition was to table an emergency Commons Question on the issue in a bid to force Business Secretary Vince Cable to defend the sale.
And it is virtually certain that the government will attempt to pre-empt the move by volunteering a statement to MPs, before being forced into it.
It is up to Commons Speaker John Bercow to decide whether a demand for a statement is of sufficient importance to allow it and there seems little doubt he would agree to this request.
The move comes as it emerged that only 368 of the total 150,000 Royal Mail workers had opted out of the employee shares offer. Labour believe that is because they were opted in by default.
They fear the government want to use it as a political tool to attack staff when they go on strike in protest to the sell-off.
Shadow Business Secretary Chuka Umunna believes the institution has been undervalued to the tune of about £1bn and that only big investors will ever benefit, making a quick profit.
Smaller, individual investors and the taxpayer will be "short changed" he said.
Cable has so far insisted the deal is good and that the £3.3bn sale price had been agreed after extensive consultations with investors.
And he has accused Labour of irresponsibly talking down the sale.
The problem for the Opposition is that it cannot promise to renationalise the industry as it may cost far more than the original sale price.
© Copyright IBTimes 2023. All rights reserved.