Royal Mint and CME to launch digital gold on blockchain
The blockchain-based Royal Mint Gold (RMG) will to be available in 2017.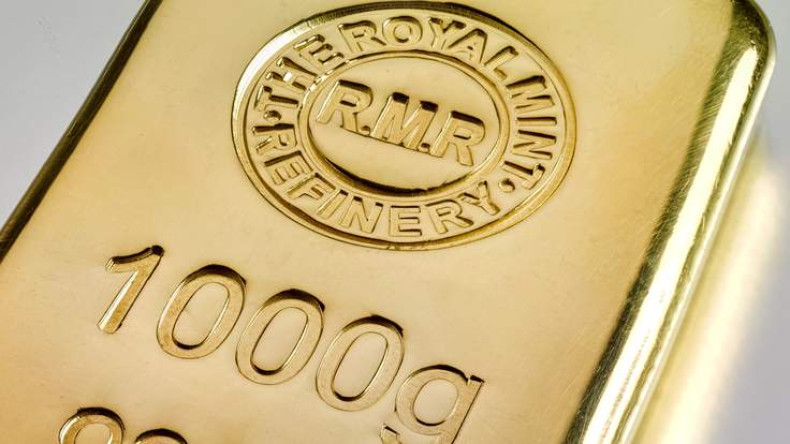 The Royal Mint and CME Group, the diverse derivatives marketplace, are collaborating on a "digitised gold offering" which will be traded on a blockchain – to be made available around mid-2017.
The blockchain-based gold product, called Royal Mint Gold (RMG) will transform the way traders and investors trade, execute and settle gold, said a statement. One RMG will equal one gram of physical gold.
The 1,000-year-old Royal Mint, which is owned by HM Treasury, will issue RMG as a digital record of ownership for gold stored at its highly-secure on-site bullion vault storage facility. CME Group will develop, implement and operate the product's digital trading platform. Taken together, this new service will provide an easier, cost-effective and cryptographically secure alternative to buying, holding and trading spot gold.
Vin Wijeratne, CFO of The Royal Mint, said in a conference call: "Gold still remains a relatively expensive commodity to invest in; there are costs associated with vaulting or management of the physical assets and as a result is often referred to as a negative return investment.
"The Royal mint will place large gold bars into its secure vaults. We will then create the equivalent amount of RMG digitally and the signed ownership of these on the blockchain. Once this is done holders of RMG will be able to trade them peer-to-peer using a new platform that has been created and will be run by CME Group.
"A good way to look at this project is very similar to pay-as-you-go products in mobile telephony. So in other words, unless you physically buy or sell the product itself, there is no charge or ongoing charge for holding it. If you look at gold investment products that are out there, every single one of them charges some sort of annual management fee.
"By creating RMGs anyone can benefit from economies of scale usually reserved for larger investors. RMGs will be available to buy and sell through multiple intermediaries and trusted parties.
He said the addition of a blockchain-type system will mean tracking ownership in near real time and therefore some costly administration attached to this process can be dispensed with. In terms of technical detail about the blockchain design itself, not much information is is being released at this time.
Sandra Ro, digitisation lead at CME Group, said: "This is going to be a permissioned network. We will have all known actors and there will be a mechanism by which validators will validate the transactions. We will go into further details about exactly how a lot of process will work and the finer details around the platform at a later date."
Ro reiterated that this is an investment product only and not for any sort of collateral management etc. "Another point we would like to make is this is one day one a fully funded platform so there is no leverage," she said.
Regarding potential interoperability with other precious metal blockchains such as Paxos's BankChain, Ro said: "Paxos will have to speak for itself regarding it's platform. This is very much a digital gold offering as an investment product. And it happens to be that it is using a blockchain ledger to record transactions. This is a trading platform.
David Janczewski, director of new business at The Royal Mint said in a statement: "Distributed ledger technology is a game changer and supplying gold on a blockchain has been on our minds for some time, but only after partnering with CME Group did we feel we had the right fit and proposition.
"We're now inviting the wider market to participate in this project alongside us and CME Group and we look forward to engaging with interested parties in the days ahead. Participation will enable us to develop the platforms to be able to connect to the CME network and trade gold."
CME Group will launch a digital trading platform which will operate 24 hours a day, 365 days a year. Unlike the traditional physical spot cost model for investing in gold with management fees and ongoing storage charges levied, RMGs will offer ownership of the underlying gold with the option for conversion to physical gold by The Royal Mint with zero storage cost.
The initial amount of RMG at launch could be up to $1 billion worth of gold. It will be offered through investment providers. Further RMG will then be issued based on market demand.
Julie Winkler, senior managing director, research, product development and index services at CME Group said: "Developing a digital gold trading platform will help ensure that CME Group's current product offerings meet the evolving needs of the global marketplace. As we continue to expand our global footprint and develop new products, this platform will help set standards for digital assets in financial markets."
Sandra Ro added: "Innovation is at the heart of CME Group's business, and the work we have done on RMG with The Royal Mint is testament to CME Group's progress on the application of digital assets and distributed ledger technology to financial markets. By collaborating with The Royal Mint, we have set a new milestone in the digitisation of value."