Capital markets infrastructure providerEuroclear and blockchain builder itBit have joined forces to explore the creation of "a next generation settlement service for the London gold market".
The settlement of unallocated gold is a very capital-intensive process: Euroclear and itBit are working with relevant market participants to develop a service to significantly minimise risk leading to a reduced capital charge , deliver true delivery versus payment and reduce balance sheet constraints, said a statement.
Euroclear has partnered with itBit based on its proprietary blockchain infrastructure technology and flagship product, Bankchain. The Bankchain product is a private network of trusted participants that clears, tracks and settles trades in close to real-time.
Angus Scott, director, Product Strategy and Innovation at Euroclear, said: "Euroclear is pleased to be working with itBit on this initiative. As an open and resilient infrastructure, our strategy has been to work with relevant industry stakeholders. We have also created an advisory group, which recently convened to discuss the building of the new service with the ambition to make the London bullion market more efficient."
Chad Cascarilla, CEO of itBit added: "We are excited to be partnering with Euroclear to develop a trusted digital infrastructure for gold. Precious metals are the first use case for Bankchain, and London bullion is a market in which a distributed ledger can have an immediate benefit."
Back in October 2015, itBit made clear the focus of its Bankchain initiative would begin with a distributed ledger system for the gold and precious metals marketplace.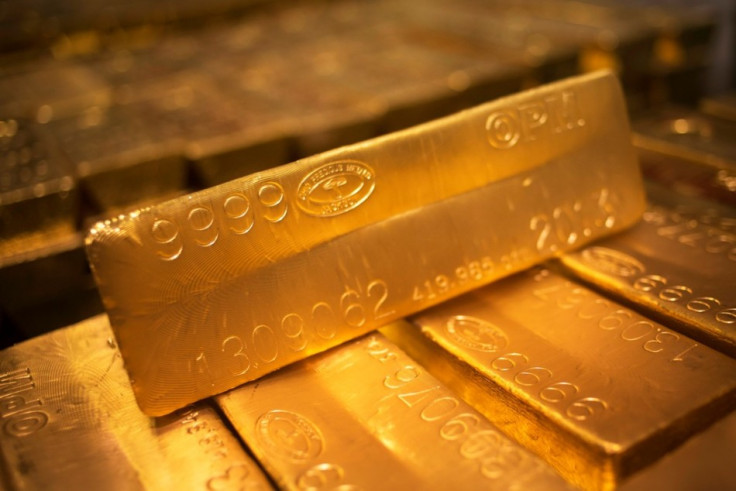 The company said it had established a number of memoranda of understanding with a range of custody banks and players in the gold trading marketplace. Bankchain is leveraging its trust company status to act as a custodian of assets via its pending membership with the Federal Reserve, DTCC and National Settlement Service.
Cascarilla, told IBTimes: "The fact is that in the current gold market there is no delivery versus payment. Payments are happening either one day to five or six days difference from the movement of the asset. So that creates a lot of risk in the market and it's a big market. It trades $250bn a day which is more than US equity market. It's like the fifth or sixth largest asset class in the world - US dollar versus gold."