Russia tests digital ruble in bid to bypass sanctions
Russia hopes blockchain technology will help it evade sanctions and tighten control over its citizens.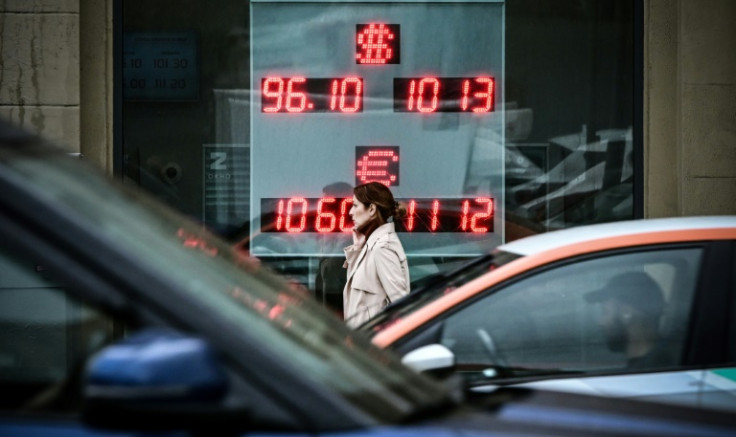 Russia began testing its new digital ruble with consumers on Tuesday, in the hope blockchain technology will help it evade sanctions and tighten control over its citizens.
The testing phase comes as the ruble lingers at its lowest level against the dollar since March 2022, weeks after Moscow launched its full-scale offensive in Ukraine.
While Moscow has been mulling the idea of creating a digital currency for years, development of the digital ruble took off after Western sanctions blocked Russia from parts of the global banking system.
Russia joins 20 other countries worldwide that have entered the pilot stage of launching a digital currency, according to a tally from the Atlantic Council think tank.
Moscow's aim is clear: to make its financial system more flexible and limit the impact of international restrictions.
"It will enhance Russia's ability to evade sanctions," said Mikkel Morch, founder of crypto-focused investment fund ARK36.
He said the move will allow Russia to avoid banks where it faces restrictions, and that the blockchain is "much less easy to sanction and attack".
Most Russian banks have been banned from the main system used for international transactions, pushing Moscow to look for other ways to de-dollarise.
The creation of the digital currency, Morch said, is "part of a geopolitical war between pro-dollar countries and anti-dollar countries", in which the latter are trying to rid themselves of the US currency for trading.
In October 2020, the Russian central bank said it wanted a digital ruble "to make payments secure, protected, fast, convenient, and accessible for any individual anywhere across Russia".
Morch said, however, that digitising the ruble would give authorities "immense control" over Russians.
It could be used as "the ultimate social control tool", he warned, giving the government the power to issue fines or freeze assets with "the click of a button".
In Russia, it is the FSB security service that oversees the safety of the digital ruble's financial architecture.
Some NGOs have already warned against possible abuse.
"In the wrong hands, this data could be used to spy on citizens' private transactions," researchers from the Atlantic Council have warned.
Ordinary Russians are not yet sold on the idea of actually using the digital ruble, with many cautious about its effectiveness and safety.
According to a survey by state-owned pollster VCIOM, around six out of 10 Russians have a "weak understanding" of the government's aims and are not ready to use the currency.
Economist Sofia Donets said ordinary Russians and companies are unlikely to feel much change in their daily lives during the testing phase.
Despite fears the scheme could be abused, Donets said Moscow was trying "not to lag behind in the global (financial) context".
To convince wary Russians, authorities have promised its use will be voluntary.
They also argue it will make the lives of Russians easier and more convenient.
One senior lawmaker, Anatoly Aksakov, said it would allow parents to have greater control over how their children spend their pocket money.
"For instance, you give money to a child who goes to school, saying it can only be spent on breakfast, buying books or textbooks," Aksakov told a government paper.
"No matter how great the desire of the user to spend it on other purposes, it will be impossible to do."
© Copyright AFP 2023. All rights reserved.