Ruben Arzu was said to be heavily under the influence of steroids when he savagely attacked a couple on in their home in California, but what other crimes can be blamed on steroid abuse?
21-stone Arzu was sitting naked on the couple's porch when they came home from an evening out before they were viciously attacked by the 5ft 10 body builder.
This is the latest incident of 'roid rage' that has led to some horrific crimes.
Toxicology reports suggested that the well-documented Chris Benoit murder-suicide case could have been a result of his ingestion of steroids and other non-prescription drugs.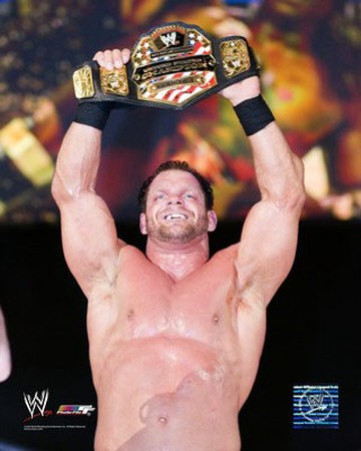 Chris Benoit was a popular WWE wrestler who died in 2007, hanging himself with a cord from his weight trainer.
Many members of the public suggested that when Benoit killed his wife and son and then himself his actions were attributed to 'roid-rage'. His wife and son were sedated with Xanax and other psychoactive drugs.
However, GBI chief medical investigator Chris Sperry said at the time: "These results give answers as far as being able to say that Daniel Benoit was sedated at the time he was murdered — that's an unusual finding. Other than that, they don't reveal anything at all."
Another case was that of Raoul Moat whose rampage was well documented back in 2010, after rampaging through northern England with a gun, shooting police he encountered. It was quickly unearthed that Moat had been addicted to anabolic steroids.
Possibly as a result of the addiction, Moat went on to kill karate instructor and his ex-girlfriend's new partner, Chris Brown, and injured his ex, Sam Stobbart, as well as blasting police constable David Rathband in the face with a shotgun.
Hugo Rivera, author of a number of body building books said on steroids: "When hormones are introduced into the body certain chemical reactions begin to occur, and if the subject does not have an extremely thorough understanding of what is happening inside the body, then he/she is just playing with fire."
Kevin Beaver, Florida State University's College of Criminology and Criminal Justice said: "We're finding that steroid users are more likely to become violent, even above and beyond their prior levels of violence."
He continued: "That would tend to suggest that there is something about steroid use that increases violence."