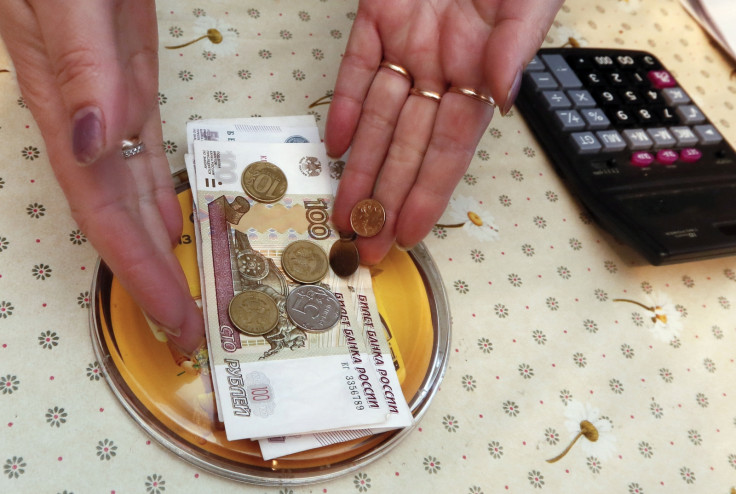 The Bank of Russia reduced the key interest rate to 15% from 17%, saying the dramatic rate hike in December has helped to stabilise inflation and ease inflation expectations.
After a slight reversal of losses earlier in the day, the ruble lost ground again after the policy announcement and dropped to a new one-month low.
At 10:45GMT, USD/RUB was at 70.85, after rising to as high as 71.24, its highest since 17 December.
After hitting an all-time high of 79.52 in mid-December the pair had dropped to a near one-month low of 50.16 by the end of the month. The ruble is down more than 15% so far this month.
"The current surge of inflation is driven by the accelerated price adjustment to the ruble depreciation being time-limited. Further, the inflation pressure will be contained by decrease of economic activity," according to Friday's policy statement.
The central bank said it expects consumer price growth to be lower than 10% in January 2016.
"Inflation totalled 11.4% in 2014 while core inflation was 11.2%. In December, monthly consumer price growth was 2.6% amid considerable ruble depreciation, growing inflation expectations and increased consumer demand for non-food items. As of 26 January, annual consumer price growth rate was 13.1%."
According to the central bank, Russia's monthly consumer price growth will moderate slightly in January, but annual inflation will continue the upward trend with a peak in the second quarter.
The ruble depreciation will further affect the prices of goods and services contributing to the likely increase in annual inflation in the next months, the Bank of Russia said.
Growth
The Bank of Russia estimates the annual real GDP growth rate for 2014 at 0.6% and added that the economy will sink 3.2% in the first half of 2015.
According to the central bank, Russian output will decrease further due to deterioration of external conditions resulting from oil price drop and as Russian borrowers can't access foreign financial markets.
"Amid the increase in prices for the imported investment goods, deterioration in financial performance of companies, persistently limited access to long-term financing, and tighter lending conditions, fixed capital investments will continue to contract."
"Real wage decrease and a slowdown in retail lending growth will result in lower consumer demand. The negative impact of deteriorated external conditions will be only partially mitigated by the exchange rate dynamics."