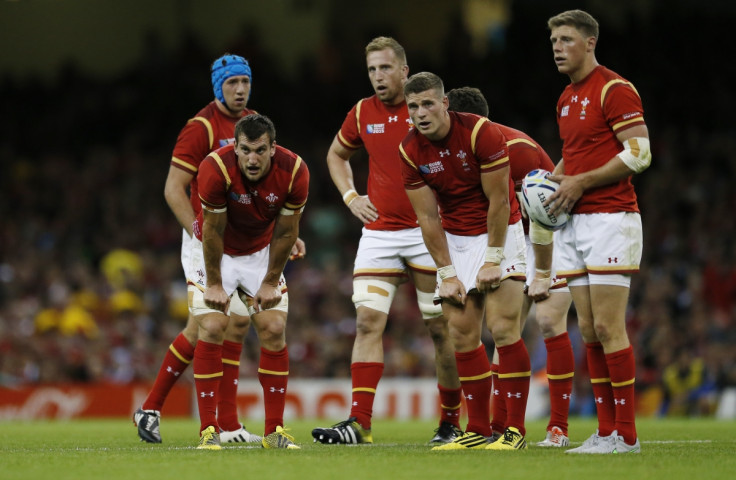 The crunch match between England and Wales is one of the early highlights of the 2015 Rugby World Cup. But the Welsh support at the game on 26 September will not be as vociferous as usual, because only 2% of the 82,000 available tickets were sold in Wales.
That means fewer than 2,000 supporters will be travelling from Wales to Twickenham to watch the game that will go a long way to cementing a quarter-final spot for the winner. Many Welsh fans have been put off by the fact that the last train to Cardiff leaves Twickenham 20 minutes before the end of the match.
Welsh secretary Stephen Crabb told the Times there had been "lots of complaints" from fans about the failure to run late rail services from Twickenham but said "the vast majority" planned to stay in London overnight. The railway companies defended their decision not to run a later train because "it would not arrive in South Wales until at least 2am", and most supporters would have still chosen to stay overnight or travelled by coach or car.
Tournament organisers expect about 20,000 Wales fans in the stadium from around the world. However, not many are expected to have travelled from Wales.
One Wales supporter who will be in attendance at the game will be Prince William, who is the vice-royal patron of the Welsh Rugby Union, alongside the Duchess of Cambridge, according to the BBC. William will be joined in the royal box by Prince Harry, who is vice-patron of the England Rugby Football Union. Prince William told the Welsh players: "Unfortunately, I will be watching you with my brother, so I will need a Wales win more than ever!"
England and Wales have met twice at the Rugby World Cup, in 1987 and 2003, with both enjoying a victory apiece. However, in recent times, England have been dominant over Wales, with three straight wins for since 2011. The loser will likely need to beat two-time World Cup winner Australia to reach the knockout phase.