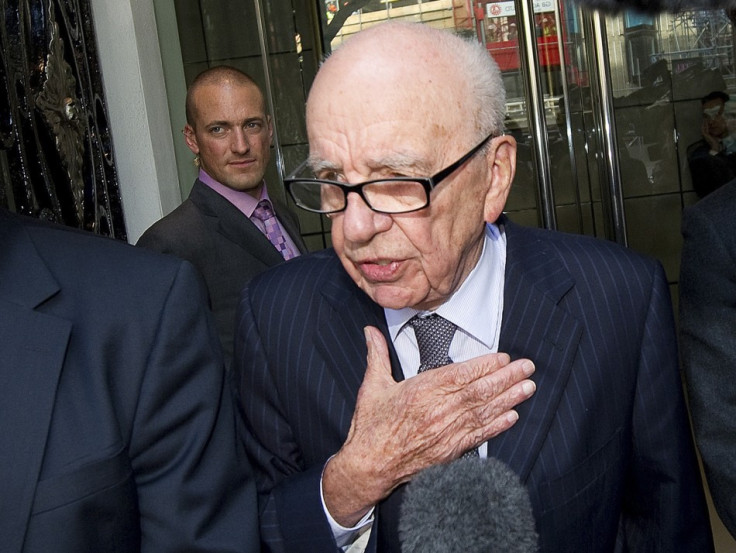 Rupert Murdoch, the octogenarian chairman of News Corp., has resigned from a string of boards at News International, the newspaper wing of his empire, the company announced on Saturday.
News Corp called the development part of a "corporate housecleaning exercise".
"Last week, Mr. Murdoch stepped down from a number of boards, many of them small subsidiary boards, both in the UK and US. This is nothing more than a corporate housecleaning exercise prior to the company split," said a spokesperson.
"I wanted to let you know that Rupert Murdoch has resigned as director of a number of companies, including NI Group Limited, known to most of you as News International, and Times Newspapers Holdings Limited," Reuters reported, quoting an internal memo from Tom Mockridge, head of News International, to the staff.
Murdoch has also resigned from a number of News Corporation boards in the U.S., Australia and India. He is expected to remain chairman of the publishing and digital divisions but the chief executive only of the television and entertainment division.
The decision is seen by many as a first move toward the disposal of Murdoch's British newspapers in the wake of the phone hacking scandal that has severely damaged his reputation in Britain. Murdoch's companies run The Times, The Sunday Times and The Sun.
News Corp earlier announced that the company was going to separate its print and television divisions as part of an operational overhaul that may see its film and entertainment divisions united in one group.
In May, a House of Commons media committee report described Murdoch as unfit to run a major international business. Recently, an 18-strong group of News Corp investors also expressed their desire for independent leadership of the company.
"Given the recent reputational, legal and regulatory risks brought about by allegations of phone hacking and payments to police officers by News Corporation subsidiaries in the U.K. and subsequent investigations in the U.K. and the U.S., we believe the board is in need of independent leadership," Class A shareholders of News Corp wrote in a letter to Murdoch dated 17July.
A public inquiry into the phone hacking scandal and press ethics is under way in the U.K., chaired by Lord Justice Leveson. The next hearing of the Leveson inquiry, on Tuesday, will examine the closing submissions.