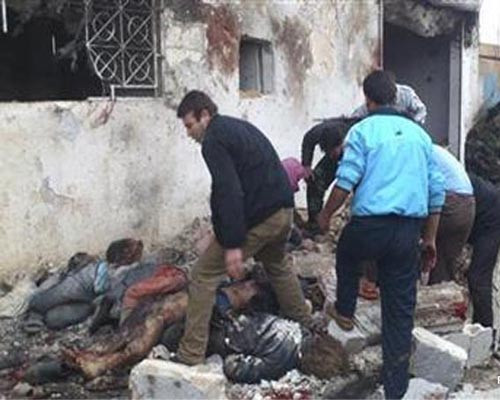 Russia has blocked a British-drafted UN statement condemning Syrian government launched air strikes in the city of Aleppo which killed nearly 700 people and left more than 3,000 injured.
Scud missiles and so-called barrel bombs packed with explosives and shrapnel were dropped on schools, markets and hospitals in Aleppo, according to aid groups.
The draft statement expressed outrage at the government's daily attacks on innocent people but required the backing of the 15 UN members.
Russia, a key ally of Syria's President Bashar al-Assad, was the only one to oppose its official release.
A UN diplomat said Russia asked to remove from the statement any reference to what had happened in Aleppo.
The diplomat told the Associated Press that Russia introduced amendments to the statement to water it down, so it had no meaningful impact on the situation in Aleppo.
Russia opposed another UN statement condemning Assad's attacks on civilians in December.
Russia, along with China, has also vetoed three Security Council resolutions condemning Assad's government and threatening it with sanctions.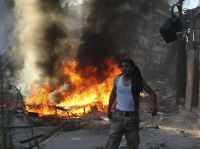 According to the Syrian Observatory for Human Rights, the death toll in the conflict, started almost three years ago, has risen to at least 130,433, while millions of civilians have fled their homes.
The UN announced on Tuesday that it is to stop updating the death toll in Syria as it can no longer verify the sources of information that led to its last count of at least 100,000 deaths in late July.
"It was always a very difficult figure," Rupert Colville, a spokesman for the UN Office of the High Commissioner for Human Rights, told The Associated Press.
"It was always very close to the edge in terms of how much we could guarantee the source material was accurate. And it reached a point where we felt we could no longer cross that line. So for the time being, we're not updating those figures."
A Syria peace conference is due to start on 24 January at the UN headquarters in Geneva, with meetings between Assad's representatives and opposition groups.