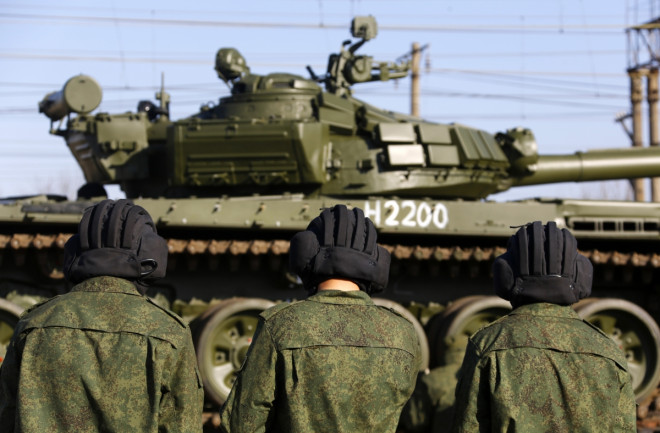 Moscow has announced it is commencing formal visa procedures in Crimea and said foreigners will need Russian visas to enter the recently-annexed region.
Foreign nationals, who are likely to include Ukrainians, will have to apply for visas at one of the diplomatic missions to visit the Russian territory, Moscow's foreign ministry said.
"In view of Crimea's and Sevastopol's integration into the Russian Federation foreign citizens will need to receive visas for visiting Crimea" the ministry revealed.
"It is necessary to resolve related issues foreigners, who earlier arrived in Crimea in compliance with the Ukrainian legislation and without visas and who are still staying there, are facing through the diplomatic mission of the Russian Foreign Ministry in Simferopol."
The move came hours after Russian Prime Minister Dmitry Medvedev visited Crimea, angering Ukraine, which denounced the trip as "a crude violation of the rules of the international community".
Meanwhile, Nato foreign ministers are set to hold two-day talks in Brussels to consider fresh measures against Russia and to extend their support to Kiev.
The ministers from the 28-nation bloc will discuss ways to bolster the Ukrainian armed forces and to hold joint military exercises. The diplomats are also expected to consider permanent deployment of Nato forces in the eastern member states, a move that is bound to infuriate Russia.
Russia's recent move in annexing Crimea has sent shockwaves through former Soviet Union regions in the Baltics including Estonia, Latvia and Lithuania.
Nato said: "The ministers' first working session will focus on increasing support for Ukraine and on the consequences of Russia's illegal military actions against Ukraine for Nato-Russia relations. They will also discuss ways to improve the way Nato works with partner countries, including through supporting those states which need to reinforce and reform their security sector."
The formal suspension of Russia-Nato relations is also expected to feature at the talks.