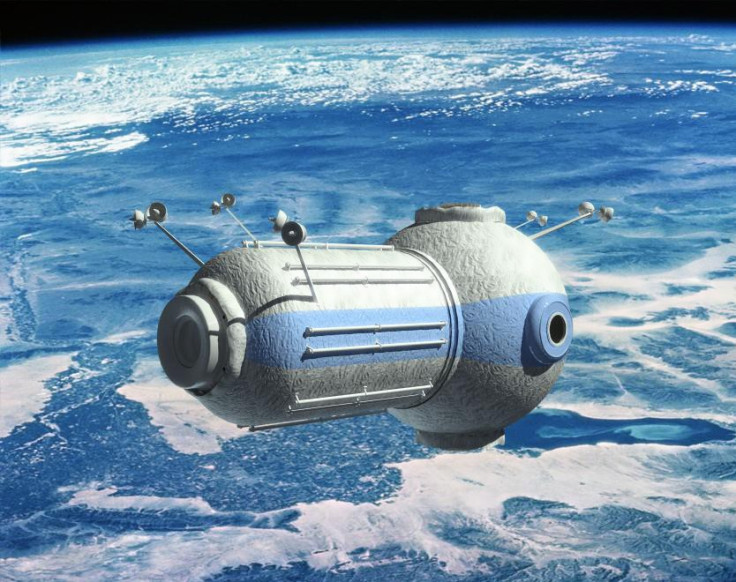 Part of its ongoing campaign to ensure it isn't left behind in this generation's space race, Russia has revealed plans to build an orbiting hotel designed to provide lunar sightseeing flights and luxary rides into humanity's final frontier.
The plans were unveiled during Russia's premiere air show, which recently took place in Zhukovsky, just outside Moscow.
The country's RKK Energia revealed that it planned to build a new space shuttle and orbital hotel by the year 2016. The hotel is reportedly intended to accommodate up to seven guests. The company went on to reveal further plans to expand the programme to include flights to the dark side of the moon.
Even more ambitiously, the company claimed it was in the process of developing tech to take space tourists on flights to Mars by the year 2030.
"Space tourism is a real and fast-growing business," commented head of Russian firm Orbital Technologies Sergei Kostenko. "Whoever builds the first new spaceship now will reap big dividends."
Experts outside of Russia have already called into question the feasibility of the Russian firm's new goals.
In recent years Russian space missions and projects have all suffered from a series of monetary problems and technical failures.
The latest in a series of setbacks for the country's space programme, according to a report from Reuters, Russia confirmed the loss of contact with the newly launched satellite on Thursday 18 Aug., 2011.
Since the news that it had lost contact with the satellite, Russia has confirmed that the first stages of the launch went according to plan. Russian representatives clarified that the country's space agency only lost contact with the satellite after an unspecified failure occurred in the launch rocket's Briz-M upper stage.
The Briz-M upper stage is a Russian rocket orbit insertion component used in the country's Proton-M rocket. It is the same part that caused the country to lose a key military Earth-mapping satellite earlier this year.
The ongoing "bad luck" the country has suffered in its attempts to keep pace with NASA has led many analysts to question whether the new plans will actually happen.
NASA declined to comment when asked about the feasibility of Russia's plans.