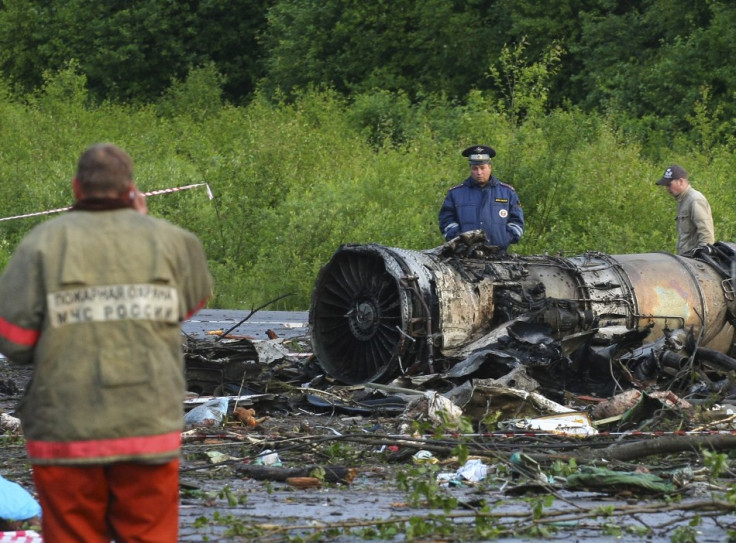 Russian aviation chief held a meeting Thursday to find out ways to improve flights' security, after alcohol abuse problems among pilots were reported, Izvestia newspaper reported, citing an internal source.
New measures reportedly include plans to equip all planes with breathalysers and push for tighter regulations which could see drunken pilots and crew members sentenced to prison, or being blacklisted.
Russia has seen an increase in the number of plane accidents this year in comparison to 2010, as the country has been rocked by up to 16 accidents in 2011 compared with only nine in 2010.
Aviation officials are also particularly worried about an increase in the number of safety violations.
In June, the country was rocked by the fatal crash of a RusAir Tupolev Tu-134A at Petrozavodsk, northern Russia, in which 47 out of the 52 passengers and crew died.
The official report into the Petrozavodsk crash by Russia's Interstate Aviation Committee found that the main reason for the accident was the failure of the crew to go around and their descent below the minimum safe altitude in the absence of any visual contact with either the approach lights or landmarks.
However among other contributory factors, investigators said the pilot in charge had "a mild degree of alcoholic intoxication" and was "increasingly active" during the approach, while noting that the co-pilot appeared to have been out of the command loop.
Airlines have however criticised the move by pointing out to a shortage of pilots and have called for a reduction of the training hours that pilots need to complete before being awarded a licence, want the pilot's training budget to be increased and non-residents to be allowed to work as pilots.