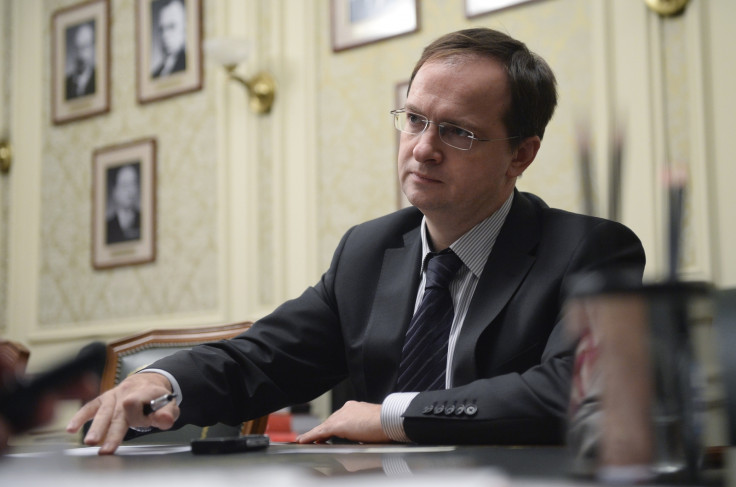 Netflix has of become well-known as a leading streaming platform thanks to its binge watching qualities, yet did you know it is also a US government-funded manipulation tool? Well, that's the case, according to one high-ranking Russian minister.
In a recent interview, culture minister Vladimir Medinsky – who has become well-known as a fiercely patriotic supporter of President Putin – indicated that he believes there is more to Netflix than meets the eye.
"It looks like our ideological friends [at the US government], totally understand what is the most important art form, and they understand how to enter people's homes by getting into every television with the help of Netflix," he said, as translated by Radio Free Europe. He added: "Through this television, [they get into] the heads of everyone on earth."
According to Medinsky, the Netflix platform has expanded thanks to support – and funding – from the Obama administration. "You thought these gigantic start-ups emerge by themselves?" he posed. "One schoolboy sat down, thought for a bit, and then billions of dollars rained down from above?"
According to The Times, Medinsky made the remarks while setting out an argument for increasing funding for independent local Russian cinema to help combat the so-called "dominance" of Hollywood films. Netflix, western mind-control tool or not, launched in Russia in January this year and has faced a number of restrictions ever since.
The Russian state has warned the service could be banned if it fails to pay taxes or produce at least 30% of its content in the region – terms Netflix appears to have agreed with.
As reported by The Hollywood Reporter, changes to law may mean that all online video services will have to be run through a Russia-registered subsidiary. Additionally, the changes will demand video streaming services in the country have at least 80% of its content translated into Russian.
While there is no evidence Netflix is part of an American conspiracy, US spies from the Central Intelligence Agency (CIA) did indeed have teams dedicated to subverting Russia through the spread of art and culture during the Cold War.
In one expose from the mid-1990s, one former officer, outlining the scope of the secretive division dedicated to this cause, said: "It was very difficult to get Congress to go along with some of the things we wanted to do – send art abroad, send symphonies abroad, publish magazines abroad. That's one of the reasons it had to be done covertly. It had to be a secret. In order to encourage openness we had to be secret."