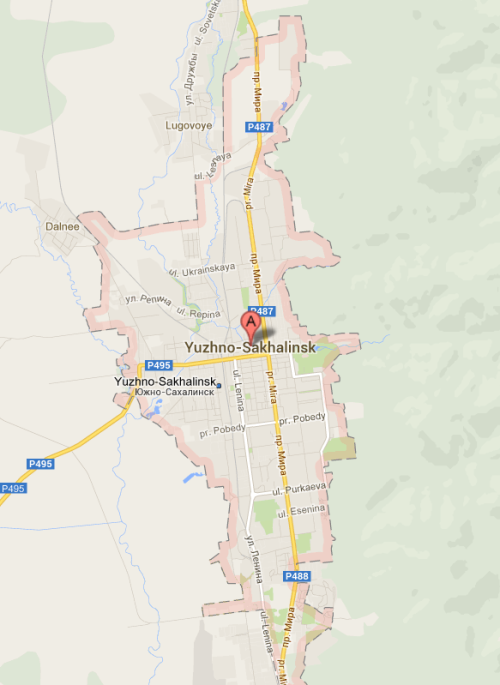 A gunman went on the rampage in a cathedral on the Russian island of Sakhalin, killing a nun and a churchgoer and wounding six others.
Most of the injured were shot in the legs and their lives are not thought to be in danger, said a local archbishop.
The gunman, who worked for a security company, was detained after the shooting and held in the city of Yuzhno-Sahlinsk.
The Investigative Committee - Russia's main federal investigating authority - said psychiatrists would try to determine the suspect's mental condition, according to Reuters.
Archbishop Tikhon, head of the regional Russian Orthodox Church, said a prayer service for the victims would be held in the cathedral later, after the building is cleaned of the victims' blood and blessed.
There was no immediate word on a motive for the attack.
Sakhalin has been the subject of territorial disputes between Russia and Japan since the 19th century. Russia seized the island from the Japanese near the end of World War II and most of the indigenous Ainu people moved to Japan's northern island of Hokkaido when the Japanese were displaced.
The Sakhalin attack came six days after a Moscow teenager killed a teacher and a policeman and held classmates hostage in the first major school shooting in Russia.
The shooting at the Moscow school, in which a student used his father's rifles, has led to calls for stiffer punishment for gun owners whose weapons are used in attacks.
The shooting happened as Russian security forces are on high alert due to concerns about possible attacks on the Winter Olympics in Sochi, thousands of kilometres to the west. There was no apparent link to the Games.
"Nun Lyudmila, who worked in the church, and a churchgoer, who is being identified right now, both died from their wounds," a church official told The Voice of Russia.