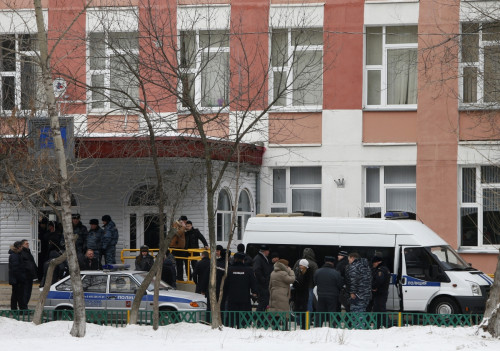 A schoolboy who killed a teacher and a security guard at a Moscow school has been arrested at the end of a tense standoff with police.
Russian authorities said the teenage student burst into the institute armed with a rifle and shot a teacher dead.
He then holed himself up into the biology room taking more than 20 pupils hostage.
A security guard at the school alerted police that arrived at the scene shortly afterwards.
As security forces approached, the gunmen, opened fire, killing one and wounding another, police said.
The hostages, reportedly all students aged 15, were released shortly afterwards and the gunman arrested.
A video posted on YouTube showed a police helicopter hovering over the school as tens of students run out to safety.
The attacker is believed to be a student at the school.