Russian tech giant Yandex hit with office raids in Ukraine over charges of 'treason'
SBU alleged Yandex 'planning, organising and carrying out espionage' with user data.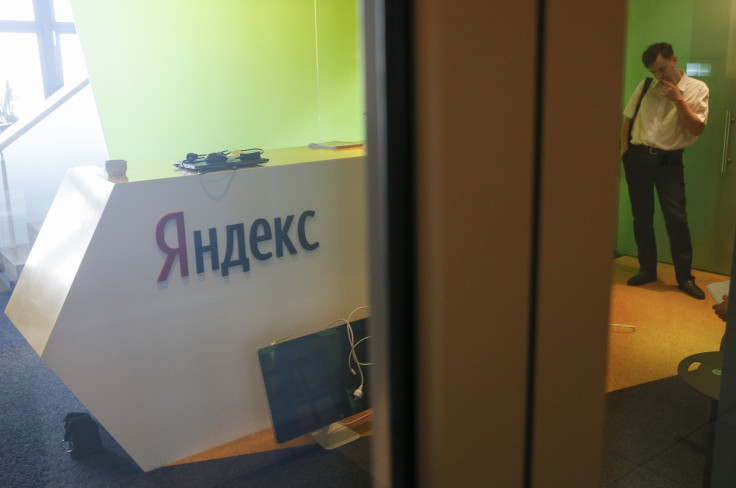 Russian technology giant Yandex, which manages the largest search engine in the country, has been hit with an alleged treason investigation by Ukrainian security services, with two of its office buildings being searched mere weeks after being added to an internet blacklist.
This week (29 May), the Security Service of Ukraine (SBU), accused Yandex of being complicit in handing over the personal details of its citizens and military to the Russian authorities. It confirmed "sanctioned searches" took place by law enforcement in Kiev and Odessa.
A statement read: "Law enforcement agents found that the management of the company illegally collected, accumulated, and passed on the personal data of Ukrainian citizens.
"The information was handed over to the Russian intelligence services for the purposes of planning, organising and carrying out espionage, sabotage and subversive operations in our country."
The data reportedly included telephone numbers, email addresses and social media account details.
According to Tass, the Russian state news agency, SBU spokesperson Elena Gitlyanskaya confirmed the searches were being conducted in relation to "high treason." Ukrainian news website, AIN.ua, reported staff were ordered to leave the offices while searches were being done.
In response, Yandex said its business in Ukraine since 2005 has always been conducted "in strict accordance with Ukrainian legislation." It noted: "We are consulting with lawyers and will take the necessary legal actions to protect our team - for us this is now the most important priority."
It was on 15 May when Ukraine's president Pyotr Poroshenko green-lit an expansion of the country's blacklist – reportedly impacting more than 450 companies. Sanctions not only hit Mail.ru and Yandex, but also Russian social media firms VKontakte and Odnoklassniki.
As reported by RadioFreeEurope, the updated legislation demanded the "limitation or termination" of access to the chosen websites for up to three years. Putin spokesman Dmitry Peskov claimed it was "another manifestation of unfriendly, short-sighted policy toward Russia."
Yandex's statement to AIN.ua continued, saying all claims of treason by the SBU were groundless.
"Neither the employees of Yandex in Ukraine, nor the leadership of the Ukrainian division, had access to personal data of users of Yandex," it said. "Protecting the personal data of our users in all countries where we provide services is the highest priority."
Before being sanctioned, Yandex had 11 million users based in Ukraine. Tensions in the region spiked in 2014, and persist today, after Russia seized the Crimean Peninsula and sent its military into the country. Thousands of people have lost their lives in the resulting conflict.
© Copyright IBTimes 2023. All rights reserved.